10 UFC Veterans That Challenge Their Age
8. Demian Maia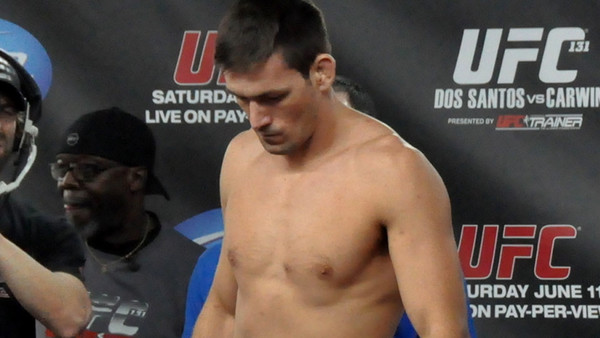 Regarded as one of the greatest grapplers in MMA history, Demian Maia has fought the very best in the welterweight and middleweight divisions throughout his career.
After debuting at UFC 77 in 2007, the Brazilian submission specialist defeated the legendary Chael Sonnen to go 5-0 in the UFC. Maia's habit of fighting high calibre opponents continued, with middleweight contests against Anderson Silva and Chris Weidman.
With four submission of the night accolades at middleweight, the grappler made the welterweight switch. Whilst he may have changed division, quality of opponent was one variable that didn't alter. His 28 MMA wins feature welterweight victories over Neil Magny, Gunnar Nelson, Matt Brown, Carlos Condit, Jorge Masvidal and Ben Askren.
Despite coming up short against Rory MacDonald, Colby Covington, Kamaru Usman, Gilbert Burns and in a championship fight against Tyron Woodley, the 42-year-old has established himself as potentially the best grappler in UFC history, through his work rate and a record containing the best fighters in the promotion.
What's next for Maia is yet to be seen. Should he choose to fight again, perhaps a bout with fellow grappler Michael Chiesa would be in the offering, or maybe given his form, a rematch with the ranked-again Neil Magny.