10 Ultra-Rare Unreleased WWE Matches We'd Love To See
Unknown pleasures.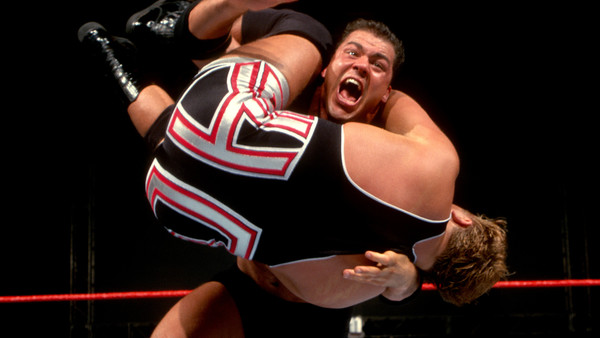 When WWE unveiled a three-disc DVD set simply entitled 'Unreleased' in 2017, the feature included early 1990s cult favourite broadcaster Sean Mooney and current Monday Night Raw reporter Charley Caruso providing the links and tidbits on a series of never-before-seen matches that were kept on camera by WWE's crack production staff.
"Tom Magee Vs Bret Hart" was scribbled on a prop they disregarded, hilariously enhancing the cult status of the famous lost classic. Debuting on May 14th 2019 as part of a documentary-come-overdue love letter to Bret Hart, it was finally gifted to the world.
Amidst much rejoicing, the "Holy Grail" had been found. Yet, brilliantly, other curios remain.
With tryouts and experiments held before and after television tapings as well as the occasional recorded house show surprise, the Network's lauded 'Hidden Gems' collection still has many more potential classics to unearth. Boasting developmental matches from Randy Orton, Brock Lesnar, The Shield and others, as well as featuring fascinating contests from the 50s, 60s and 70s, the Hart/Magee squash followed the fabled 'Last Battle of Atlanta' between Buzz Sawyer and Tommy Rich.
All the above have served as reminders of the virtually limitless intriguing footage that has, until recently, remained locked away in WWE's vault. The company has never been so accommodating of it's own past too - a expanding treasure chest of rare treats for generations of discerning followers are still waiting to be monetised...
10. Bret Hart & Razor Ramon Vs Owen Hart & Shawn Michaels (March 22nd, 1994)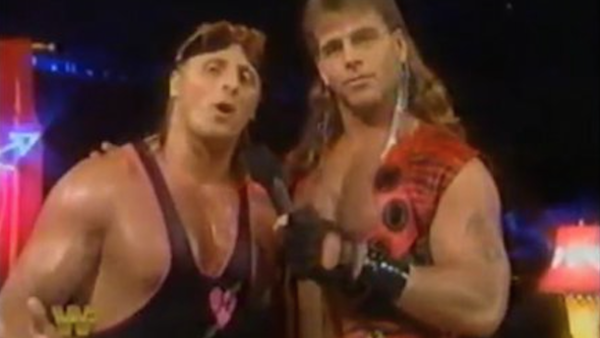 Taped just two days after WrestleMania 10, WWE Champion Bret Hart paired up with Intercontinental Champion Razor Ramon to take on Owen Hart and Shawn Michaels as the dark main event of a Superstars/Wrestling Challenge television taping.
Not only a doubles dance featuring four of the greatest in-ring performers in company history, the contest brought together the architects of two of the industry's finest ever tussles, with Bret and Owen's scintillating opener gamely battling the phenomenal Michaels/Razor ladder war for match-of-the-night honours at the organisation's biggest show of the year.
If the prospect of seeing the four do battle isn't enough, there are of course the fascinating interpersonal relationships on show, as Michaels and Ramon's real-life relationship was becoming as strong as the brotherly bond between the Harts.
Tensions had yet to majorly simmer between 'HBK' and 'The Hitman', but with the pair never wrestling once on pay-per-view in 1994, it would be yet another opportunity to see them clash during their prime years.
The combination perhaps best represented the 'New Generation' vision Vince McMahon was trying to promote as he watched Hulk Hogan and other stars gradually migrate over to WCW during barren times for his once-monolithic organisation.