10 Ultra-Rare WWE Championship Matches You've Definitely Never Seen
9. The Undertaker (c) Vs Davey Boy Smith (November 28th, 1991)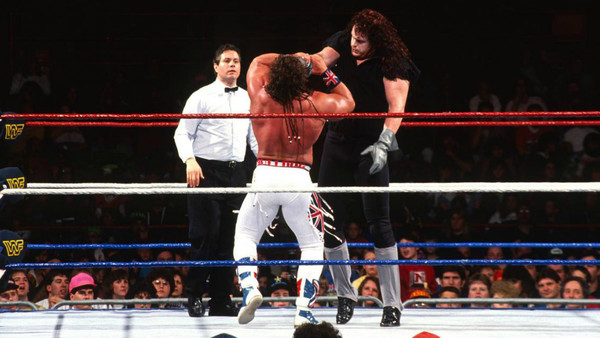 Either side of defeating Hulk Hogan for the WWE Championship at the 1991 Survivor Series and losing it back to him the following Tuesday (in an ambitious and failed attempt by the company to to flog a cut-price pay-per-view at virtually no notice), The Undertaker defended the top strap three times against Davey Boy Smith.
As per the life of a WWE wrestler, the loop continued regardless of the schedule change, with 'The Deadman's hotshot tenure with the company's top prize yielding rare appearances in between the famed Hogan clashes.
24 hours after defeating 'The Hulkster' in Michigan, he fought the British Bulldog in Ottawa, Ontario. They stayed in the province to work twice in the same day 48 hours later, wrestling in both London and Hamilton, before moving on to Texas to tape television that would air after Undertaker's eventual defeat.
Two of the three title matches have since surfaced (one on a French edition of WWE Superstars, the other as part of a Hidden Gems WWE Network upload), but their first scrap (and Undertaker's first appearance with his newly-won prize) remains locked in the vault.