10 Underrated Wrestling Promos
Silver and Bronze.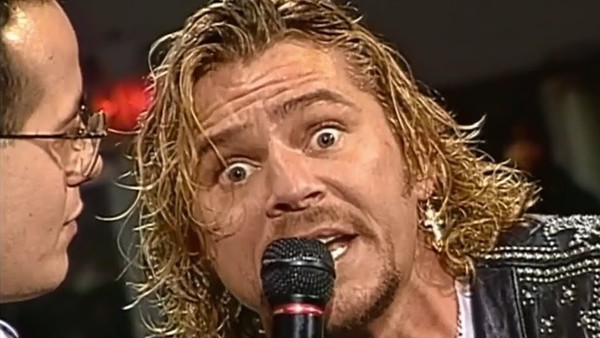 Take a look at this promo segment featuring "Superstar" Billy Graham, Bob Backlund, and "Big Cat" Ernie Ladd. Sandwiched between two charismatic and colorful speakers, Backlund delivers a generic promo that any other athlete would deliver before a big game. Now, which one makes you most excited for the upcoming matches?
Point is, there's a reason why promos are so important. They not only make us want to see the match, but they make us want to see more of the performers. They help turn wrestling from a passé, skippable program into an absolutely must-see spectacle.
And most wrestling fans would agree with this notion, too. There are few things fans love more than a damn good promo. There are so many lists of "best promos of all time" or "best microphone workers of all time" floating around the internet, it's insane. Problem is, most of these lists are pretty much the same across the board - Dusty Rhodes' "Hard Times" promo, CM Punk's pipebomb, Ric Flair's "Golden Spoon" promo, The Rock's promo before Armageddon 2000... we've seen - or heard - it all before.
Of course, this is not to say that those promos are bad. Far removed - it's to say that they get so much recognition, while other equally great (or, in some instances, better) promos go unrecognized.
Here are a few great promos that deserve more praise than they get.
10. Arn Anderson – "We Are The Original Gang"
As Kevin Nash (and surely many others) once said, Arn Anderson is "the most underrated worker of all time".
Sure, "The Enforcer" has received plenty of praise over the years for his workrate and for having the most gorgeous Spinebuster in the history of professional wrestling, but he often fails to be recognized as one of wrestling's preeminent figures over fellow Four Horsemen member Ric Flair.
Nevertheless, Arn Anderson was damn good, and he stayed damn good.
Even as his career was winding down in 1996, Anderson maintained one-hundred percent of his badassery as he returned alongside his Four Horsemen brethren to make a statement to the New World Order. After beating the tar out of The Booty Man (Hulk Hogan's real-life best friend), Anderson maintained that the Horsemen were still the best stable in wrestling, despite the nWo's best efforts.
Effortlessly weaving biblical allusions into his storytelling, he ended his promo with a bone-chilling promise - "They send one of yours to the hospital? You send one of theirs to the morgue." It doesn't get much more badass than that.