10 Unfortunate Members Of WWE's 50/50 Club
Winning 50% of the time and losing 50% of the time, superstars that WWE books to be the most...average?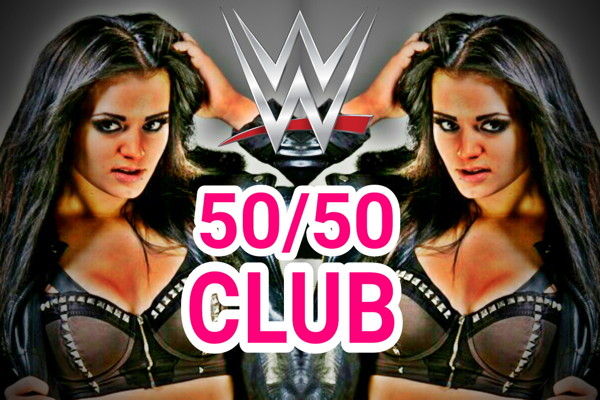 50/50 booking. It's the term for WWE's booking style in which talents win as often as they lose; winning 50% of the time, losing 50% of the time. The strategy is among the most foolish ways to present talents as it prevents them from getting over, and more often than not, does credible, long-term damage to the talents that are booked in this manner. In show-business, being special is what draws money, not being average. Mike Tyson, Ronda Rousey, and Muhammad Ali are just a few examples of some of the biggest individual attractions in the history of combat sports. They were special. Professional sports clubs like the New York Yankees, Manchester United, and the New England Patriots are among the most popular teams on the planet because they win more than they lose. Similarly, Hulk Hogan, The Ultimate Warrior, The Undertaker, and John Cena became WWE superstars by winning matches far more often than they lost. For many years and still to this day, it can be difficult to picture these wrestlers getting pinned or being made to submit. They were special. In WWE today, too few characters are special and it's often a result of 50/50 booking. The most laughable part of the whole ridiculous approach is that WWE is a scripted, pre-determined show. They control who wins, and who loses! So why on earth is the company constantly booking superstars to appear as being no better than average? It makes no sense whatsoever and is the top reason why there have been very few new stars created in the past several years...
10. Dolph Ziggler
Dolph Ziggler has arguably the most potential of all 50/50 members, but often times sees his possibilities squandered. For years, his name has topped the list of guys underutilized by WWE. Even legends like Ric Flair and Shawn Michaels have mentioned Ziggler in terms of talents that have a huge potential to be great, but WWE has yet to truly get behind him. The closest Ziggler came to true stardom was in 2012 when he cashed in his Money In The Bank briefcase the night after WrestleMania 29. Unfortunately, timing is everything and Ziggler suffered a legit concussion from Jack Swagger shortly after winning the World Heavyweight Championship. When he returned to action, Ziggler immediately dropped the title back to the man he took it from in a match featuring the rarely seen double-turn with Alberto Del Rio. Since that time, Ziggler has been the epitome of 50/50 booking. Look no further than the week of Survivor Series 2015 when Tyler Breeze defeated Dolph cleanly at the PPV only to return the favor 8 days later on RAW. As talented as Ziggler is, he can be even better with on-screen support from WWE in the form of consistent victories.