10 Unlikely Outside Bets To Join Bray Wyatt's New WWE Stable
Who could join the recently returned Eater of Worlds...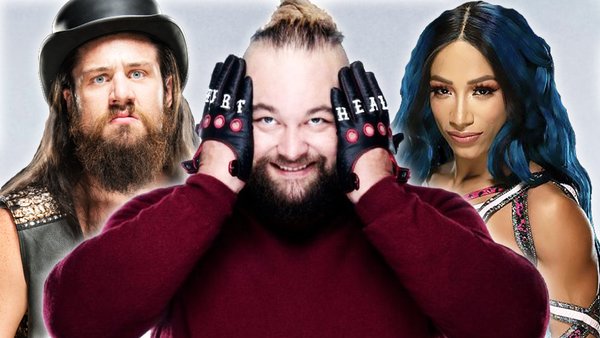 The Fiend is back! Sort of. After weeks of teases following months of rumours, the man behind the mask, Bray Wyatt, made a visually arresting return at WWE Extreme Rules 2022. His theatrical comeback kept things vague but led to an emotional promo on SmackDown. Bray managed to walk the line between surprising sincerity and trademark layers of creepy mystique, but where does this lead? Speculation is already rife that he won't be working alone.
Whether it's his Wyatt 6 Twitter name, the costumed performers around the arena at Extreme Rules, or any number of tiny clues pieced together by diligent Redditors, evidence seems to suggest Bray will have a stable with him. So the question becomes, who will be Bray's new cohorts?
Some obvious names suggest themselves. Liv Morgan and her creepy smiles could be in line to play a budget Alexa Bliss. Karrion Kross' presentation has always been spooky b*ll*cks adjacent. There's a rumour Bray's brother Bo Dallas is returning, and really, why else would they bring him back? There's even talk that Bray might take over The Judgment Day. It's enough to give little Dominik nightmares!
But never-mind the forerunners and favourites. Let's take a look the unlikely, the improbable, the implausible but, none the less, still just about possible options for what we'll call, for now, The Wyatt 6.
10. Drew McIntyre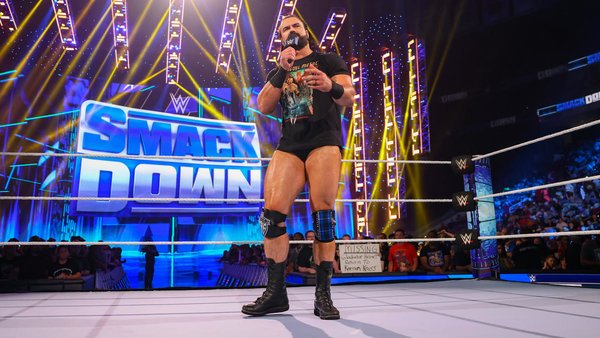 The burley Scot hasn't had the best run of things lately. Though he's struggled to look like a main event player next to the likes of Roman Reigns or a returning Cody Rhodes, WWE did do a good job of rehabilitating his character ahead of Clash At The Castle. Sadly, he failed to pick up the victory on "home" turf, leaving fans with the question, "if not now, then when?"
His problems were only compounded when he reacted to his devastating loss by leading the crowd in a spot of karaoke. It was heartbreaking to find out he didn't realise that bit was being broadcast but the dent to his credibly can't be easily undone. Follow that with with an Extreme Rules loss to Karrion Kross and we're looking at a babyface on a losing streak whose character is in dire need of a refresh. Is it time for "The Celtic Warrior" to become Dark Drew?
There must be some sort of traditional Scottish horror folklore Drew can draw from to expand Bray Wyatt's creepy lore. What about those three witches at the start of Shakespeare's "Scottish Play" Macbeth? "When shall we three meet again?" "I don't know, probably sometime the other three members of The Wyatt 6 are available." That ought to do it.