10 Ups And 6 Downs From WWE Raw (Nov 18)
Have you ever heard of 'brand supremacy'?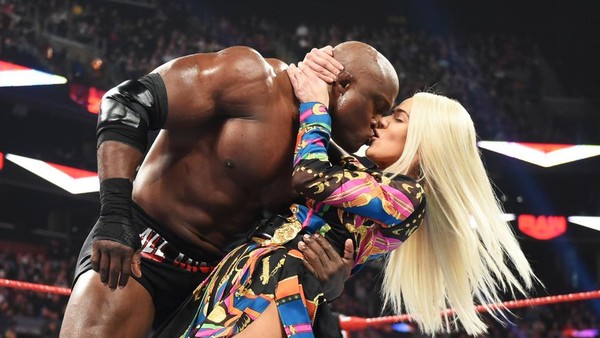 If you're the type of person who simply counts the ups and downs, then you'd think this was one of the best episodes of Raw in years. And make no mistake, this was a good show overall.
However, Raw was beset with an ongoing, three-hour ailment. Thankfully, it's treatable, and the prescription is time. Let six more days pass, and everything will heal itself.
You see, Survivor Series is an affliction. It infects WWE for about a month, with normal rivalries being pushed aside for the good of this concept of "brand supremacy," a WWE term that means absolutely nothing. It doesn't mean that one brand gets some sort of reward, like a lump sum of cash, or new contracts, or the #30 spot in the Royal Rumble matches, or even a damn trophy.
They get to brag that they're the superior brand – for all of one week before everyone goes back to their respective shows and have to start building to the next PPV.
So despite some good in-ring action Monday night, the brand supremacy nonsense permeated a good chunk of the show, dragging it down. While the ups were noteworthy, some of the downs were colossal.
Still, Raw gets passing marks here, but we'd really give an award to some enterprising WWE writer who convinces the brass to change course for Survivor Series 2020.
With that said, let's get to it…