10 Ups And 8 Downs From WWE SummerSlam 2016
A Demon King is crowned, a Viper is bloodied and the Phenomenal One rules.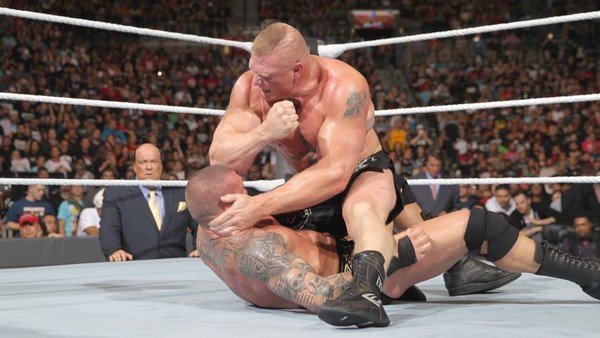 On paper, it looked like there was a good chance that SummerSlam could top the always-enjoyable NXT TakeOver special that preceded it on Saturday night. However, "on paper" doesn't always play out in practice.
Case in point, the 29th SummerSlam delivered several good matches, but after five hours of wrestling, it still couldn't stack up to TakeOver: Brooklyn II. We did get two star-making matches, with AJ Styles and Finn Balor both emerging as major players in WWE. But we also saw the Tag Team Championships contested in a match that was played more for "laughs" (read: Vince McMahon-level humor laughs) than to highlight the appeal of tag team wrestling, which we saw at TakeOver.
The show's length alone should be its own "down" if only because you're mentally spent after watching four hours (five if you count the pre-show matches) of wrestling and "entertainment" angles backstage. By the time the main even rolls around, you're just counting down the minutes until the PPV ends. WWE could have cut an hour without missing a beat, and things would've been a good bit better.
Still, SummerSlam was an entertaining event overall and provided some solid moments. What had its crowning achievement and what went to Suplex City? Let's get to it…