10 Ups And 8 Downs From WWE TLC 2018
Women make history in solid main event, other matches fall short.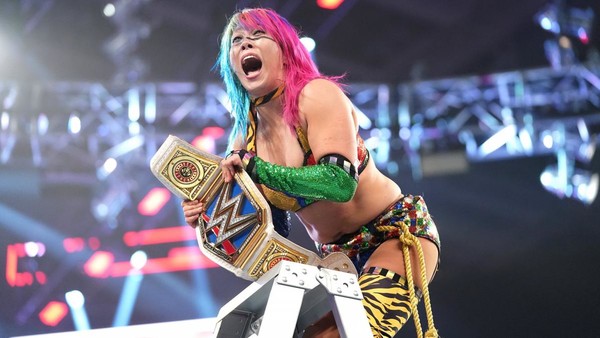 If you were to give TLC a pre-PPV grade based solely on TV build to Sunday, you'd have to flunk it. Going into Sunday, you couldn't be blamed if your expectations were low.
So naturally, TLC actually delivered some really good matches and moments, with three of the last four matches turning out really well. AJ Styles versus Daniel Bryan and the two women's title matches made for an enjoyable final hour-plus of the show.
Unfortunately, there was an entire three hours before that point that was more miss than hit. We got matches with stipulations riveted onto them, slow, plodding affairs that just didn't work. Worse, we saw the writers trying to pump up the drama for a couple feuds, and then witnessed the blow-off matches falling far short of the reaction and quality you would expect.
Overall, TLC was more than watchable if you skipped the kickoff show and nixed 3-4 of the main show's matches. Otherwise, it was a bit of a slog.
Still, there were some nice moments scattered throughout, which we'll detail in the following items. TLC closed out 2018 not on a super-high note, but it did set the table for some interesting feuds and matches in 2019.
With that said, let's get to it…