10 Ways To Make Karrion Kross A WWE Main Event Star
WHY DID HE LOSE TO JEFF HARDY!?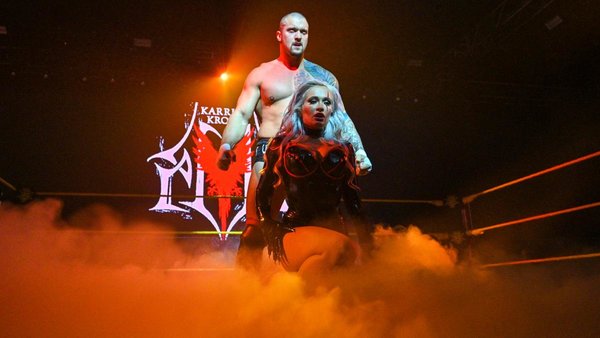 There isn't a wrestling fan on the planet who will forget about the main roster debut of Karrion Kross. Probably for all the wrong reasons...
Debuting on the 19 July edition of Monday Night RAW, Kross was the current NXT Champion at the time. He had successfully defended the NXT Title against Johnny Gargano the week prior and was on a collision course with Samoa Joe at TakeOver 36.
So, how would the main roster present this monster? Would he dominate Jeff Hardy, cementing him as a top heel by destroying a fan favourite? Maybe he could debut a faction and become an anarchy-driven villain, slashing his way to the WWE Championship?
Sadly not.
Hardy rolled up Karrion Kross, giving the debuting star his first loss in WWE. This was hugely damaging for both the aura of Kross and the aura of NXT in general. It was easily the worst main roster call-up there has been so far and Kross has stumbled on ever since. So, how can the Herald Of Doomsday establish himself as a top star once again?
10. Ditch The Entrance Gear
As if losing to Hardy wasn't enough, a month later the former NXT Champion was lumbered with some atrocious new pieces of gear. WWE seemed to be leaning into the idea that Kross is a gladiator of some kind and extended that to his ring attire.
A cheap mask that could have been straight out of Power Rangers and some extremely questionable suspenders, this look never stood a chance of getting over, so why not just ditch it now?
There was nothing wrong with Kross' presentation in NXT. Pairing him with Scarlett and having a very extravagant entrance was fine. It actually made Kross look like an out of this world comic book villain.
It's a very simplistic change, but this would do so much to the aura of Kross. Entrances create the first impression of a superstar, and having Kross walk around in this nonsense makes people laugh, not gasp. His entrance was powerful in NXT, so WWE need to ditch all the facades and take Kross back to basics.