10 Ways WWE Screwed Up At Battleground 2017
The worst PPV since December To Dismember? You be the judge.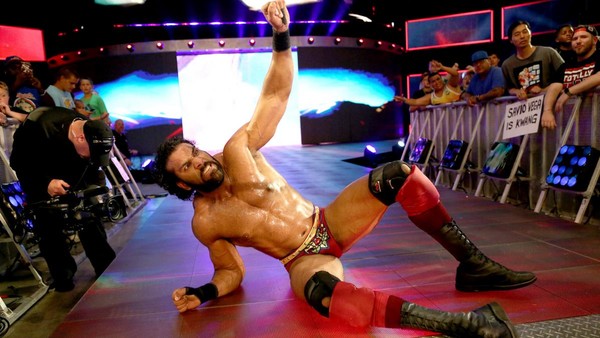 It hasn't been a great year for SmackDown-branded pay-per-views. Elimination Chamber was solid, but everything since then has been disappointing, particularly Money In The Bank, which kicked-off with James Ellsworth stealing history from the women's division, and concluded with Baron Corbin's dull coronation.
Despite this, SD still weren't responsible for the worst show of 2017 as of yesterday afternoon. March's Fastlane, a Raw PPV, was an absolute stinker. Propped up by a dire midcard, it concluded with Goldberg's needless squash of WWE Universal Champion Kevin Owens, and looked certain to finish as the year's worst - until Battleground happened.
The blue brand's latest PPV peaked with its first match. The Usos vs. New Day was tremendous, but not even Kevin Owens and AJ Styles (who produced a surprisingly bland United States Title bout) could follow. Unfortunately, this was one of the most depressingly bad shows WWE have produced in years, with the Punjabi Prison and Flag matches the biggest offenders.
The wrestlers didn't show their best work, but they weren't the main reason for Battleground's failure. Most of the issues came from the bookers, and when WWE conduct their postmortem, they'll find themselves culpable for its demise...
10. 50/50'ing Mike Kanellis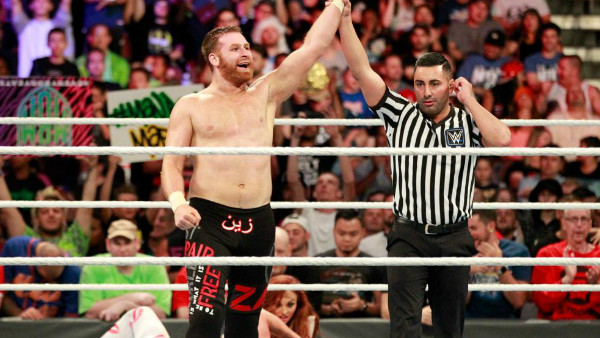 Mike and Maria Kanellis only arrived in WWE on 18 June, but they've already been booked into oblivion. They debuted with the dead-on-arrival "power of love" gimmick at Money In The Bank, and missed the next episode of SmackDown, playing only a low key role thereafter.
Sami Zayn's over-exuberance eventually annoyed them to the point that Mike attacked the former NXT Champion, and they wrestled on the 18 July episode, with Kanellis winning. It was Mike's first big move since joining the company, and a sign that WWE were going to give him the chance to build some momentum. Unfortunately, they completely undid this by having Zayn get his win back at Battleground, rendering the affair pointless.
50/50 booking is one of the biggest factors hindering WWE's ability to get new stars over. Nobody has the chance to gain momentum when every win is countered by a loss, and while it was nice to see Sami win on pay-per-view, WWE have totally flubbed this feud. It'd be premature to say Kanellis has been buried, but he already looks like a dud, and one of SmackDown's least inspiring acts.