10 WCPW Championship Rumble Facts You Need To Know
Drew Galloway is up against it on April 29, and here's why...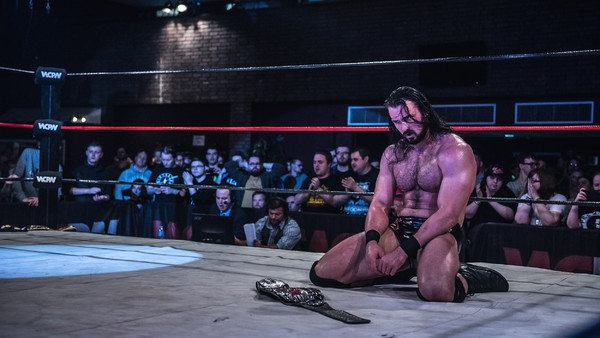 On April 29 at the No Regrets iPPV, current reigning WCPW Champion Drew Galloway will have the dubious distinction of defending his gold against 29 other stars in a match General Manager Adam Blampied has dubbed the 'Championship Rumble'.
Recently signing for NXT, the current WCPW champ only has a few more dates to fulfill before he leaves the company. Therefore, GM Blampied has placed Galloway in the toughest title defence yet for any World Champion in the company and promises to go to "extreme measures" should his titleholder defy the odds on April 29.
This 30-man bout is over twice the size of the 14-man Kurt Angle Invitational last year, and that could be the difference maker for Galloway. Running the gauntlet will be made even tougher if the champ draws an early number in the Rumble, and that's not all he has to worry about.
The threats are huge for Drew, and even though he has Rumble experience in both WWE and WCPW, there are no guarantees that he will leave No Regrets with his title reign still intact...
10. The Match Technically Has No Rules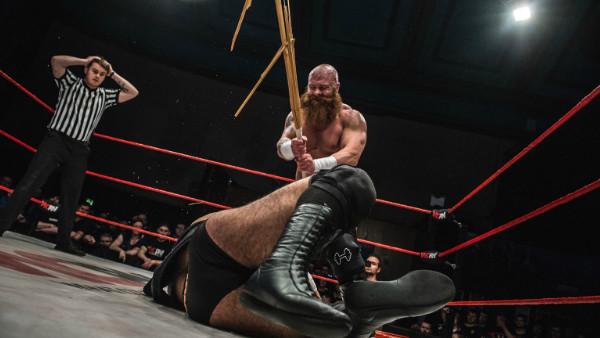 Aside from those governing how wrestlers can be eliminated, the Championship Rumble at No Regrets technically has no strict set of rules. This could come into play during the match and make Drew Galloway's task even tougher, because referees will be powerless around ringside to stop anything that happens inside the ring.
Steel chairs, kendo sticks, tables and anything to hand might be used during the Rumble. Entrants will also be able to exit the ring (so long as they do so between the ropes rather than over the top of them) to grab weapons from underneath or around ringside. This changes the dynamic of the match significantly.
Should a monster like Primate be in the bout, for example, everyone else will be looking over their shoulders to see which implement of torture the unstoppable beast may be holding. Primate isn't alone though, because a few well-placed weapon shots could give some of the Rumble's smaller men a keen advantage.
Maybe Martin Kirby will finally get to use that pink steel chair we keep seeing at WCPW events.