10 Worst AEW Matches Ever (According To The Internet)
AEW is the best promotion ever when it peaks. These matches are...not that.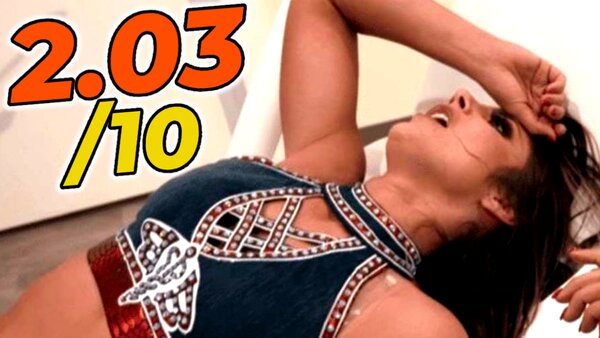 The star rating system - and indeed the Cagematch user rating system, from which this list is drawn - is flawed.
Even those who recognise it as a fun method of cataloguing matches in shorthand - as a recommendation or to simply place it on "record" somewhere - agree. The highest scores are awarded to lengthy and important main events, when there should be such a thing as a perfect 12-minute television match. Perhaps a better solution is rating matches by genre. There should also be such a thing as a high-rated comedy match, if that comedy match is significantly better than the rest, but that genre is rarely awarded for its craft and enthused crowd reaction.
Adam Cole Vs. Chris Jericho from this year's Double Or Nothing doesn't appear on this list - but should it?
It was a monumental disappointment and a waste of resources. It's just as well the MJF feud happened, because AEW - by presenting Cole as a vengeful badass in a role nobody took seriously - nearly scuppered his feel-good face turn. Isn't that worthy of more ire than a bad showing from an enhancement talent?
Writing subjectively, more than one of the following list entries borders on the cruel.
This however is as objective as it gets: according to the internet, i.e. you, these matches are the worst of the worst.
10. Dr. Britt Baker Vs. Taya Valkyrie - Dynamite, July 26 2023 (2.42)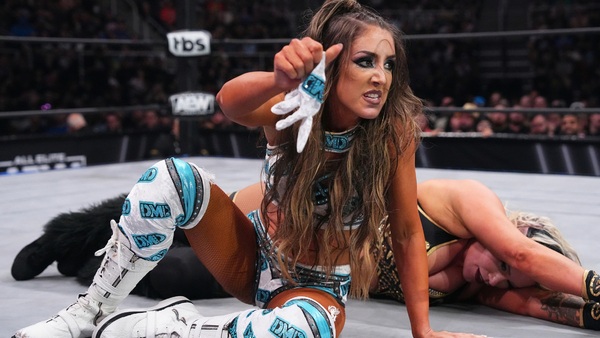 The first of...more than one Britt Baker match on this list, it is nice and accurate to point out that Baker is a star, is really, really funny, and, when paired against a very good talent is capable of brilliance. Her work with Thunder Rosa is iconic, and her match with Kris Statlander at All Out 2021 was one of the better efforts on what many people rate as the single greatest wrestling pay-per-view of all-time.
She is great at her best, but it would be naive to say that she is Bret Hart. Not particularly adept at carrying opponents, her opponent Taya Valkyrie is more star than craftswoman, and so, when they met in the ring, disaster ensued.
Very early, Taya hoisted Baker up for Road to Valhalla. What happened next is a mystery, albeit one that isn't anywhere near interesting enough to solve, like "Who was behind GTV?" or "What are the House of Black banging on about?"
Was this meant to be countered into a victory roll? It wasn't: Baker just landed awkwardly on her face without Taya knowing.
So technically, the move was struck. Awkwardly, yes, but it was struck. It couldn't be the finish, since they had around seven excruciating minutes to go, so Taya instead just looked pissed beyond belief and did some form of ground and pound.