10 Worst Feuds Of John Cena's WWE Career
Sorry Nexus. No substantial run for you.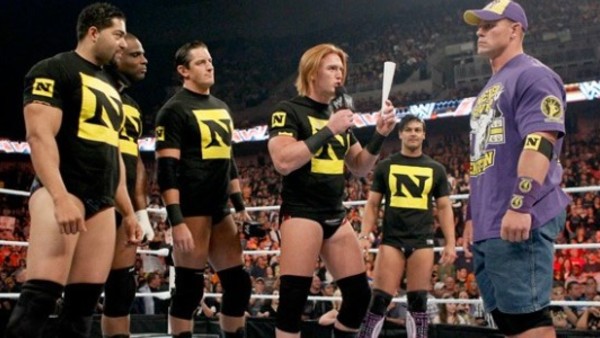 John Cena has had a lot of feuds in his career. Too many to count, really. As the face of WWE for the last decade, he's battled the biggest names in the business like The Rock, Brock Lesnar, CM Punk, Shawn Michaels, Triple H, Kurt Angle, Randy Orton and Edge, who is probably his best rival. He's also had his fair share of stinkers just like every big name wrestler. It just happens. Who were the worst ones? The problem with some of Cena's feuds is that he wins so often and is protected so much by the booking that the other guy he is feuding with rarely comes out on the winning end of things. Look at his rivalry with Orton for example. They had feuds in 2007, 2009 and 2013/14. Most of the time Cena was the victor in those matches. When he wasn't, it was only because of interference helping the heel Orton gets the win. Few wrestlers can say they won a feud with Cena. That's just how WWE books things. Fans chant "Cena Sucks" at him because they're sick of the guy. When it comes to having good matches at the main event level, Cena has done pretty well for himself. Even these days when he has US Title matches nearly every week he's often times having the best match of the night. It's not always his fault that a feud sucks. Blame the creative team because a lot of time it's on them for not telling compelling stories. Here's a look at ten of the worst feuds in John Cena's legendary career.