10 Worst Moments In WWE Battleground History
It might be time to do away with Battleground if these moments are any indication.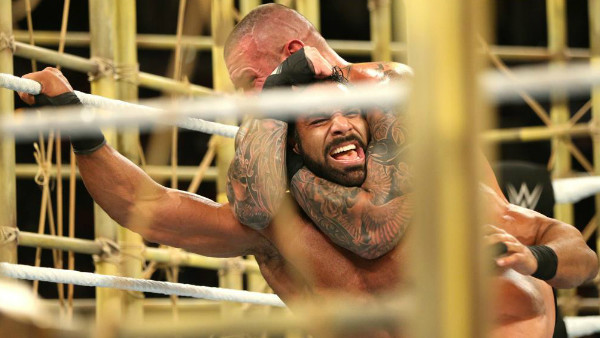 Battleground was added to the WWE event calendar in October 2013, replacing the spot previously occupied by No Way Out. Although the inaugural installment was an absolute disaster, WWE didn't hesitate to bring it back the following summer, where it has remained ever since.
Taking place one month before SummerSlam, it isn't hard to see why Battleground is never taken seriously by WWE; they're merely holding off on putting forth a strong effort until the biggest part of the summer. That was certainly evident this past Sunday night when WWE put on their weakest live special of the year to date where everything (outside of the awesome SmackDown Tag Team Championship match) was abysmal.
Battleground hasn't always been atrocious however, as the 2016 event was actually exceptional and among the best shows WWE had all year. However, even that installment had a handful of bad booking decisions that left fans scratching their head.
Four years removed from its inception, Battleground could be close to extinction after the atrocity we witnessed over the weekend.
In light of Battleground 2017, let's look back at the worst moments to have taken place at the not-so-anticipated annual event over the years.
10. Mojo Rawley Debuts (2016)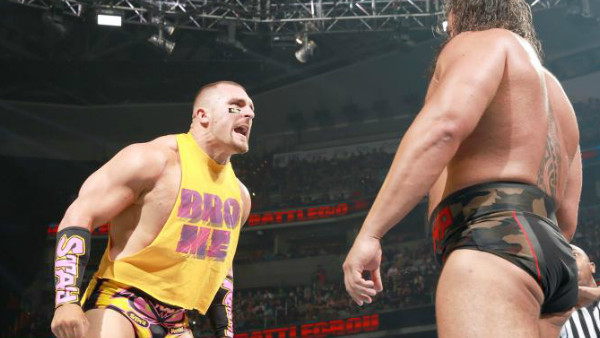 After winning in the main event of last year's Fourth of July episode of Raw and subsequently beating Sheamus in clean fashion on SmackDown, Zack Ryder earned himself a United States Championship match against Rusev at the Battleground pay-per-view. Although he wasn't viewed as a major threat to the star-spangled prize, he had a strong showing and looked credible in defeat, coming close to capturing the gold before falling to the Accolade.
The match itself was fine and an effective way to keep Rusev's streak of dominance alive, but it was what happened afterward that left fans confused.
The Bulgarian brute continued to assault Ryder until Mojo Rawley's music hit to a small pop with Rawley racing toward the ring to save his tag team partner from further destruction. Rawley had just been drafted to the main roster days earlier, so it wasn't too surprising that the crowd (even though the event emanated from his hometown of Washington D.C.) didn't know who he was, but he was on SmackDown Live. Rusev was on Raw. This looked to set up a future face-off between Rawley and Rusev, but it was impossible due to the Brand Split.
Surely there was a better way to introduce The Hype Bros to the main roster audience than this?