10 Worst Moments In WWE Battleground History
9. Jack Swagger Loses Steam As A Babyface (2014)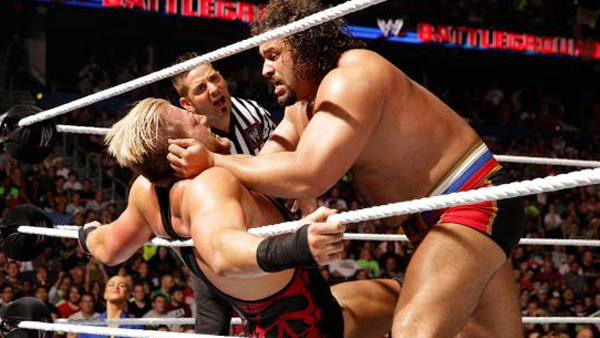 Virtually no one expected Jack Swagger to get as hot as he did (as quickly as he did) as a babyface in the summer of 2014. After interrupting Rusev on a random Raw that June, the crowd immediately took to him as a fan favorite and desperately wanted to see the patriot hand the evil foreigner his first loss in WWE.
Their first one-on-one in-ring encounter should have been saved for SummerSlam, but because of Battleground taking place one month before the biggest party of the summer, WWE did the match there instead. It was well-wrestled while it lasted, but the finish was a bit of a letdown with Swagger sent crashing into the steel steps at ringside by Rusev and then being counted out.
We have witnessed countless wrestlers run into those steps and recover almost immediately, so Swagger selling that bump in order to explain why he was counted out felt anticlimactic. However, it was the finish that needed to be booked so neither guy was beaten by pinfall or submission.
Swagger wasn't completely dead in the water as a result of the lousy finish (WWE gave up on his push entirely after SummerSlam), but it didn't do him any favors.