10 Worst WWE Hell In A Cell Matches EVER - According To Dave Meltzer
Meshed Potatoes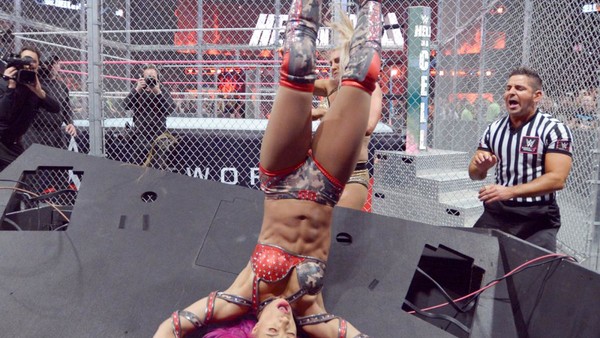 With two matches set to take part within the fearsome structure and a WWE Title clash destined to disappoint, SmackDown Live! will present the ninth annual edition of the Hell In A Cell pay-per-view three days removed from the twenty year anniversary of the gimmick itself.
Back in 1997, the novel concept was devised in order to provide a satisfying conclusion to the bitter blood feud between The Undertaker and Shawn Michaels. 'HBK' had relied on repeated interference from Triple H, Chyna and Ravishing Rick Rude in their televised scuffles and prior pay-per-view battle. Ordered by new no-nonsense Commissioner Slaughter, the Cell was as much a rat trap as an entity of destruction in its own right.
Needless to say, the 'Heartbreak Kid' and 'The Deadman' set the bar incredibly high that night, with Dave Meltzer considering their display one of the best matches in wrestling in a year where WWE, WCW, ECW and All Japan Pro Wrestling were rewriting expectations of mat classics.
He'd be relatively kind to nearly every incarnation of the match, with only a select few earning the sharper end of his wit and wisdom. Some of the contests must have felt like true hell for the wrestlers to experience - they certainly were to watch.
(NOTE: In the event of a tied rating, the most recent match gets preferential treatment. Wrestling evolves at a breakneck pace, and any older contest outperforming a contemporary equivalent is deserving of the elevated status)
10. Roman Reigns Vs Rusev (Hell In A Cell 2016, ***1/4)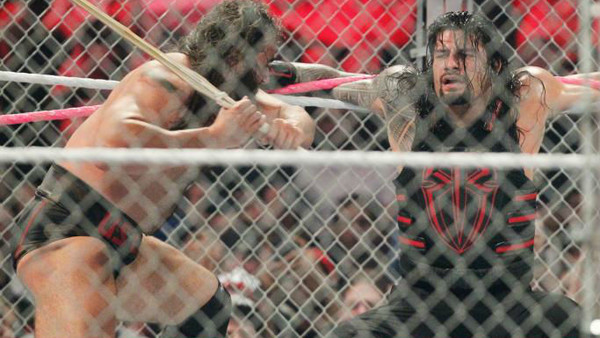 The sheer quality of most Hell In A Cell matches perhaps unfairly places this contest amongst the 'worst' in the twenty year history of the concept, but the spirited brawl between 'The Big Dog' and the 'Bulgarian Brute' served more to highlight how needless the annual presentation of the gimmick is.
The US Title match was one of three Cell efforts on the broadcast, with bouts for the main male and female singles titles taking far greater precedence over the midcard match.
Frustratingly, Rusev and Reigns perhaps warranted the cage more than Universal Title rivals Kevin Owens and Seth Rollins. They'd been fighting for months, including a SummerSlam match that couldn't even officially take place thanks to rising hostilities between the two. Regrettably, WWE deemed it unacceptable to include a defence of the top title without it being encased in steel, though notably it's a gesture that hasn't been extended to Jinder Mahal and Shinsuke Nakamura in 2017.
The company have perhaps having realised how an over-reliance on the gimmick watered down all three battles last year, especially when all three encounters were forced to employ outside entities as well as 'Satan's Structure'.