10 Worst WWE Hell In A Cell Matches EVER - According To Dave Meltzer
9. Randy Orton Vs Sheamus (Hell In A Cell 2010, ***1/4)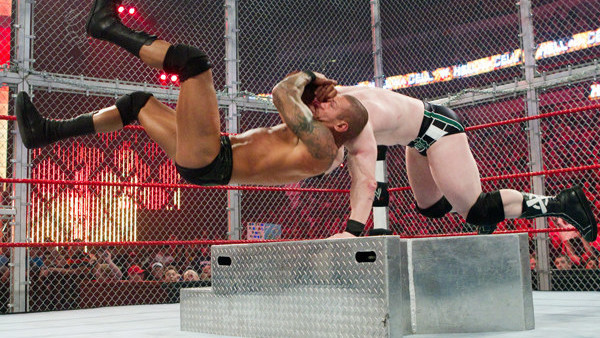 Lightweight irritant Enzo Amoré hilariously referred to the 205-and-under league as the 'Snoozerweight Division' in celebration of his unlikely title triumph. Replacing flips with quips, he obnoxiously suggested that the crew should be grateful for his injection of personality into their weekly treadmill of dives and holds. He's not wrong.
With the best will in the world, some wrestling matches are just so...dull. It's not a show of disrespect to the incredible performers that risk their bodies for the art, but there's sometimes too little bell-to-bell that allows for the all-important emotional connection to be made. And no matter how many of his fellow wrestlers worship at the Church Of Chinlock, there has long been a blockage in the pavlovian pipes connecting Randy Orton to the 'WWE Universe'.
Sheamus had been rushed into the main event scene following a late-2009 WWE Title victory over John Cena, but had struggled to gain further traction with the audience at large despite a second title win midway through 2010. The contest subsequently lacked all the heat needed for the supposed 'Hell' they were both enduring. That they were forced to share the stipulation with The Undertaker and Kane (more on that later) afforded the gimmick one of its weakest ever years.