10 Worst WWE Money In The Bank Cash-Ins
It took a while for WWE to mess up Money In The Bank, but when they did...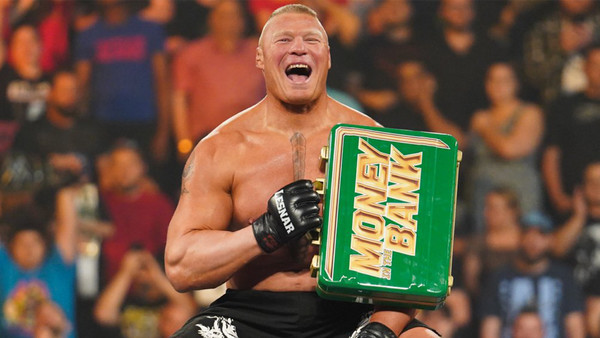 Money In The Bank turned 15 years old in 2020. If that thought scares you, then welcome to the elderly club. Alongside the Elimination Chamber (18 years of age...), the Money In The Bank ladder match has been one of WWE's best creations since the turn of the millennium, with countless epic moments; the outrageous spots in the multi-person matches, unexpected winners (for good and bad), expert briefcase teases; then there are the cash-ins themselves.
When done properly, the Money In The Bank cash-in has been the pinnacle of drama in WWE's soap opera world. Best used in the hands of a detestable heel, the sight of the briefcase holder hurtling towards the ring brings an immediate murmur of anticipation and excitement.
Like any great concept, however, WWE hasn't had a perfect average when it comes to how the cash-ins play out - far from it. We aren't talking simply whether they won or lost, but how the attempt shaped the title picture, the reaction of the fans in the arena, and where the Superstar in question went following their handing over of the fabled case.
10. Daniel Bryan (TLC 2011)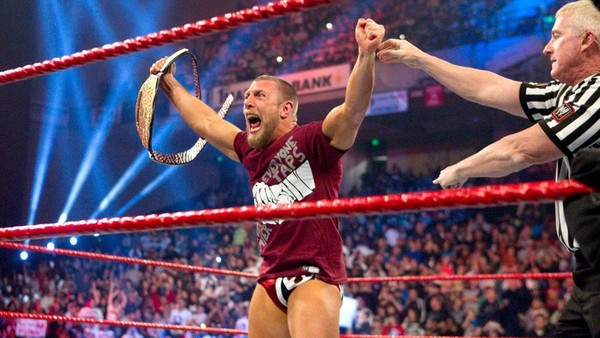 Many things are wrong with this one, so read on to see how Daniel Bryan winning the World Heavyweight Championship could be a bad thing. Point the first: Mark Henry's excellent title run ended here, in a Chairs Match with Big Show. Big Show (a face) is then beaten down by Henry, allowing Bryan (also a face) to sprint down the ramp and make the cover. The reaction to his big moment was strangely muted.
The booking was senseless and weird and, although Bryan had a decent 105-day reign, it came to an end in that infamous WrestleMania XXVIII opener against Sheamus. That did kickstart the Yes movement, which is the saving grace, and why it comes in so low here.
It's hard to argue with a Daniel Bryan world title run, but this one was somewhat underwhelming, sadly. Fortunately, everything turned out for the best for the great man, once he got through this inauspicious start to his time at the top of the company. Bryan is now a five-time world champ, and you wouldn't bet against him adding to that tally as he continues to reinvent himself as well as any of the greats before him.