10 WrestleMania 33 Mistakes WWE Can't Repeat At 34
Proposing a better show.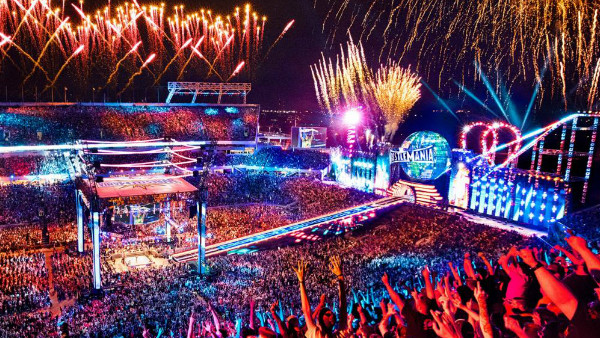 WrestleMania 33 looked perfect. The rollercoaster set was ideal for the Orlando setting, the old Camping World Stadium was tarted up to look fitting for the occasion, and even that blown-up ring covering was a nice touch.
It's just a shame then that, aside from Bill Goldberg vs. Brock Lesnar and an emotional return to WWE for The Hardy Boyz, much of the card either felt too long or like it was tacked on at the last minute, just to give the roster a pay day. WWE got a lot of things right with the presentation at 'Mania 33, but they could have done a much better job with the actual wrestling. That should be the main goal this year: give us that same level of majesty, and make sure the bell-to-bell action matches it.
Before rolling into New Orleans for WrestleMania 34, WWE need to take a look back at the mistakes made in 2017 and make sure they don't happen again this year...
10. Hiding The Cruiserweight Title Away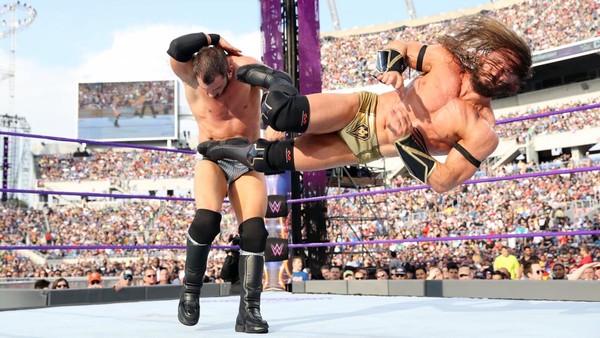 Neville's Cruiserweight Title defence against Austin Aries at 'Mania 33 didn't even make the US DVD (it was part of a special bonus disc in the UK) release of the show. That's poor from WWE, and it was hardly the best way to sell a division they'd spent so much time hyping in 2016. They literally did not sell it.
This year, 205 Live's top title will get some recognition. Maybe. Don't hold your breath that Cruiserweights will be on the main card in 2018 either, because there are few guarantees this tournament final will be anything more than a Kickoff 'bonus' that plays before the matches WWE deem more important do.
That would be a mistake, and it's one we'd encourage WWE not to make again. Why even bother promoting an entire show about Cruiserweight wrestling every week only to make them look insignificant on the biggest night of the entire year?
Get that final on the main card, writers.