10 Wrestlers AEW Tried (And Failed) To Get Over
Try as hard as Tony Khan and AEW might, these wrestlers were not getting over.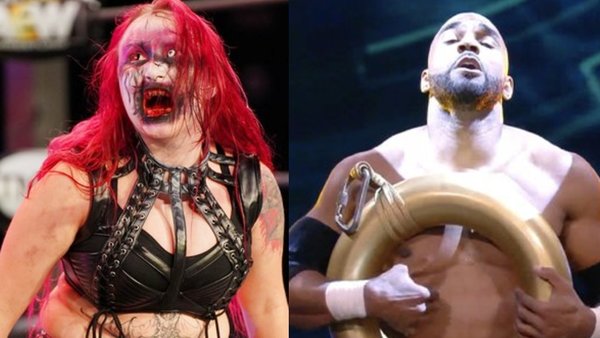 Though what can be classed as legitimately "over" in 2022 is something still being fiercely disputed by folks watching at home and the performers actually bumping around for a living themselves - with former AEW EVP Cody Rhodes still believing the term is somewhat overused in this day and age - it'd probably be fair to apply that term to a great many of the wrestlers who class themselves as All Elite at this current moment.
Not every Tony Khan acquisition takes off in quite the same way as the last, however. And sometimes, through no lack of trying or attempting to force the issue, not even the All Elite booking machine can keep a once-intriguing worker/character from being overlooked or entirely rejected by those committing their time and attention to The Land of All Elite.
For every Best in the World, Salt of the Earth, and set of dynamic Bucks, there has unfortunately been an underwhelming MMA crossover star, forgettable faction of jobbers, and a talented singles worker with an unexpected ceiling.
And despite definitely claiming more hits than misses since setting sail in 2019, AEW couldn't stop this bunch from slipping through the popularity cracks.

10. Andrade El Idolo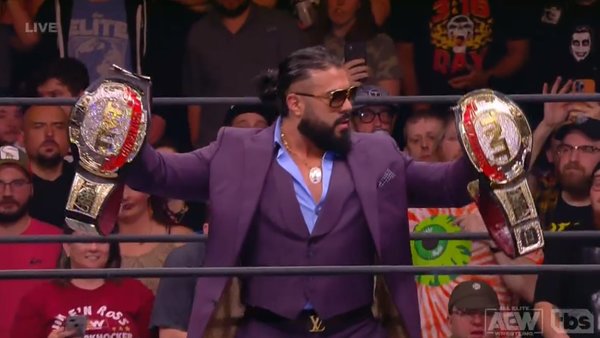 Bursting onto the scene with an almighty whimper back in June 2021, a star fresh from a wholly demoralising stint within the Sports Entertainment sphere was unveiled as the most recent All Elite signing by serial crowd-popper Vickie Guerrero.
While there might've actually been a world where this partnership could've bore fruit, given the right care and attention, neither of those luxuries were afforded to the Mexican duo from the off, leading to an equally ill-received alliance with her nephew Chavo before long.
A month later, Chavo was also out, and yet another manager was soon called in by the name of Jose the Assistant, but this constant chopping and changing was at least distracting attention away from a bit of a lacklustre early run of All Elite in-ring performances. Outside of admittedly stellar efforts with PAC, thrown together multi-men bouts and a particularly weak debut against Matt Sydal butchered just about all the buzz that once surrounded Andrade.
Even after putting burning Cody Rhodes and acting as the head of the now-Andrade Family Office, the formidable talent seems more occupied with buying half the roster than competing against it, further establishing him as an afterthought in this rather bloated landscape.