10 Wrestlers That Bombed Twice
Those grapplers who utterly tanked time and time again.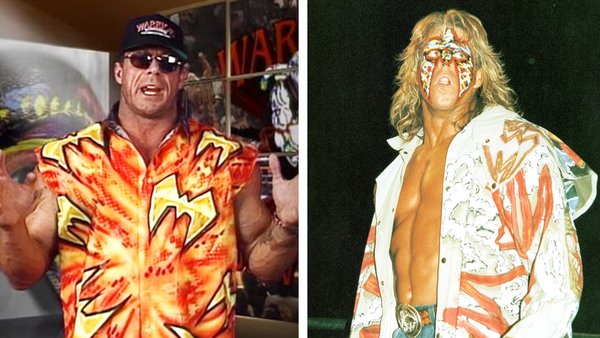 The wrestling business is one often purportedly built on opportunity. Company A gives Wrestler B a chance to do something within their organisation, and it's down to that grappler to make the most of this time in the spotlight. Of course, just how genuine these opportunities are and just how limited the ceiling of such chances are...that's a whole other conversation for a whole other day.
Still, the around-the-houses point here is that wrestlers in theory have moments in time where they can connect with an audience, get some momentum behind them, and hopefully turn themselves into true stars. On the other side of this, though, there are the times when these opportunities end in disappointment and a talent is left scratching their head as live audiences don't react and TV audiences change the channel.
For some of these wrestlers, they bombed in how they utterly failed - due to either their own fault or the fault of a particular promotion - to get a gimmick over. In the case of other names featured in this piece, some of them tanked time and time again when positioned as a top star or World Champion of a company.
With that in mind, then, here are ten wrestlers who unfortunately have the honour of failing hard on more than one occasion.
10. Mabel/Viscera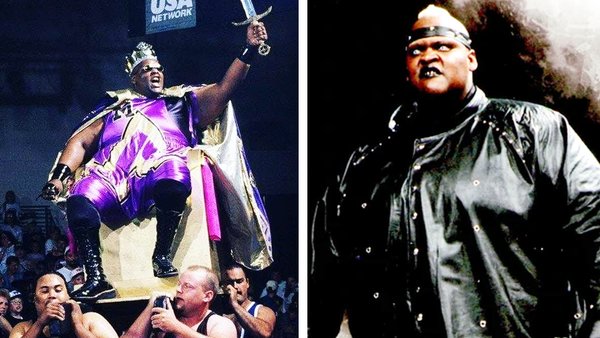 Just 22 years of age when he made his WWF debut in 1993, Nelson Frazier went on to spend the next 15 years in and out of the promotion through an array of different gimmicks.
Unfortunately for the 6'9" giant, it could be argued that Frazier never clicked with audiences quite as well as he did during his initial run as part of the rapping babyface Men of a Mission tandem. From there, each character tweak and new gimmick fell flat for the big lad.
While some superstars bomb because a company has little faith in them, the first lull of Nelson Frazier's career came because WWE put faith in him. As Mabel, Frazier turned heel, won the King of the Ring '95, and was placed into a rivalry with Diesel for the WWF Title.
Spectacularly, Mabel would be released by the promotion barely six months after that KOTR win.
After injuring several superstars - including damaging Diesel's spine - Mabel was fired shortly after the 1996 Royal Rumble. He would make his full-time return to the company at the '99 Rumble, soon taking on the Viscera persona as part of the Undertaker's Ministry. One of the many lumbering goons of 'Taker's stable, the highlight of this run for Big V was a solitary reign with the Hardcore Title.
By August 2000, Frazier would again be gone from WWF, and subsequent returns as the World's Largest Love Machine and Big Daddy V both absolutely tanked.