10 Wrestlers That Couldn't Hide How Much They Hated Their Jobs
Work, work, work, work, work. Or if you can't, shoot...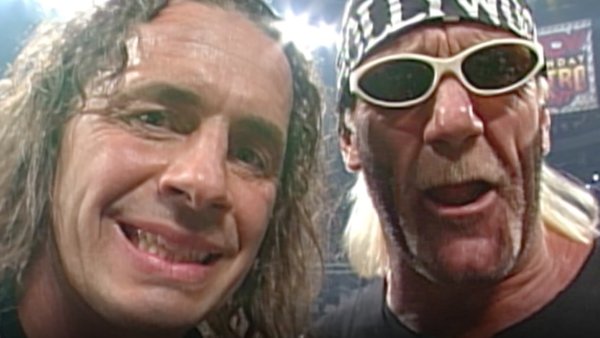 Pro wrestling is a strange and beautiful beast in that it requires a level of trust between colleagues almost unmatched in any other physical or mental endeavour.
Your writer cannot pretend to know one iota about...say, surgery, but a team of highly trained professionals need to be operating at peak in that job or people could - in the most extreme cases - die. This, bizarrely, is also a reality of pro wrestling. You can't stumble in hungover and drink coffee until the headache subsides. Or mentally urge the clock hands forward faster until 5pm, or save an uncomfortable email until seconds before shutting down. Your task for the day is to look like an amazing wrestler and protect the health and career of somebody else doing the exact same thing.
That the inherent danger of all that is often forgotten is a credit to the workers. Not least the ones that have had some really sh*tty days at the office. The performers below couldn't perform convincingly enough when times were particularly tough or rough, yet never faltered in their efforts to ensure the meat and potatoes stuff was solid bell-to-bell.
Even on their worst days, wrestlers are still amazing. But about those worst days...
10. Steve Austin (WrestleMania X8)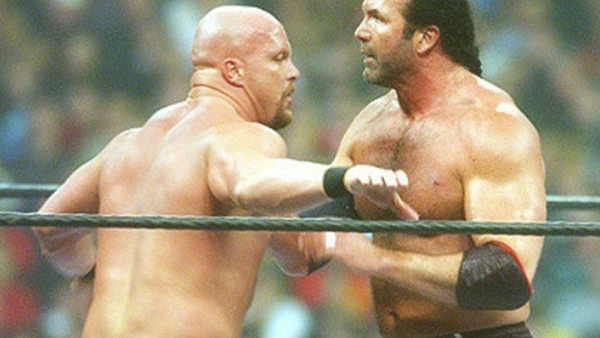 There was a lot of things Steve Austin didn't care for at WrestleMania X8.
He didn't care for his position on the card, reduced as it was in comparison to the last three 'Show Of Shows' he'd competed at. He didn't care for losing to Scott Hall after the former WCW man allegedly indulged a little too heavily the night before. And he didn't care for the minimal bit of story attached to what was evidently the silver medal New World Order storyline.
Having had the foresight to know exactly what Hulk Hogan would do on his return to the company's 'Grandest Stage', he passed on the dream match. The booking of his angle with the gang subsequently seemed to pass on him. Hall, Hogan and Kevin Nash's attack on The Rock saw him smashed in the head with a hammer, then locked in an ambulance and driven into by a truck. All totally absurd, and just a slightly more grandiose version of Austin's fate. 'The Rattlesnake' had a breeze block smashed over his leg, giving them a substantial physical ailment to inform defeat down the line.
It may as well have never happened come showtime. Austin had no obvious wheel problems, no massive bandage as a reminder, nor was the lethargic match centred around Hall targeting the damage. Austin won clean with a Stunner, kicking the storyline as high into the stands as the move appeared to send 'The Bad Guy'.