10 Wrestlers Who Didn't Turn Up For WrestleMania
When the biggest night of the year turns into a night off.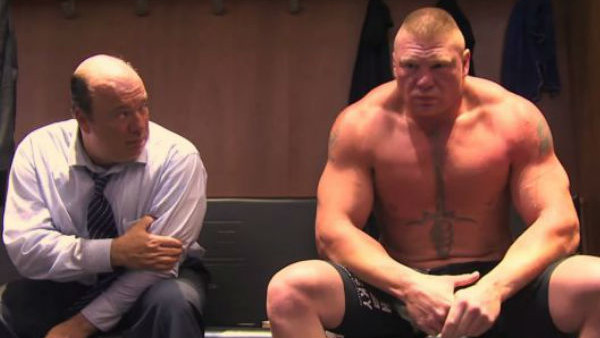 Joining the illustrious company of Lawrence Taylor and The Miz, and entering the exclusive WrestleMania Headliner Club, is the ultimate goal of essentially every North American professional wrestler not named Kenny Omega.
CM Punk was so annoyed by his exclusion from it that it precipitated his departure from the company altogether. His lifelong dream wasn't to step foot in the octagon - it was to go on last at the Show of Shows. As he revealed on his infamous Art Of Wrestling podcast appearance, Punk would have been happy acting as designated jobber in a would-be Triple Threat with John Cena and The Rock at 'Mania 29. That's what the achievement alone meant to him.
The show is so synonymous with career-defining and breakthrough performances that many have even made fools of themselves in desperate attempts to stand out. Matt Striker's ludicrous bumping at 'Mania 23 - in which he almost spiked himself countless times - was foolhardy.
But at least he tried. The majority of the men who comprise this list were more interested in jutting out their bottom lips or selfishly preserving their careers than making up that famous highlight reel.
Astonishingly, some of the men who comprise this list also contested some of the best matches ever presented under the legendary 'Mania banner.
10. Batista - WrestleMania 21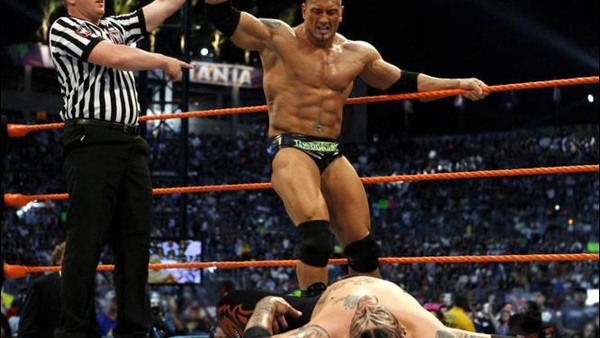 Batista arrived at WrestleMania 21, at which he ended the tortuous fifth World Heavyweight Championship reign of Triple H.
He missed next year's event through injury, but stole the show at 'Mania 23 in a match opposite The Undertaker that was better than it had any right to be. A super-over and established main event act, one who had arguably eclipsed counterpart John Cena in terms of workrate, Batista was positively miffed at what he perceived as a demotion at WrestleMania XXIV.
Overexposed at its forefront, he was removed from a busy title picture, annulling his prospects of gold. Ric Flair was selected as Shawn Michaels' opponent, scuppering his opportunity to steal the show. Money In The Bank contendership was beneath him, and the match itself wasn't the platform for his particular abilities.
WWE attempted to tie up the loose end by pairing him with Umaga. That once-awesome act had lost its lustre, having failed to unseat any top level stars in the storyline. Batista, keenly aware of this, pouted his way through a performance more befitting Monday Night RAW than the grandest stage.
In a fitting capper, he botched the match-ending Batista Bomb. The match was beneath him. He ended up beneath Umaga, raging as he scrambled to make the pin.