10 Wrestlers Who Didn't Turn Up For WrestleMania
9. Shawn Michaels - WrestleMania 13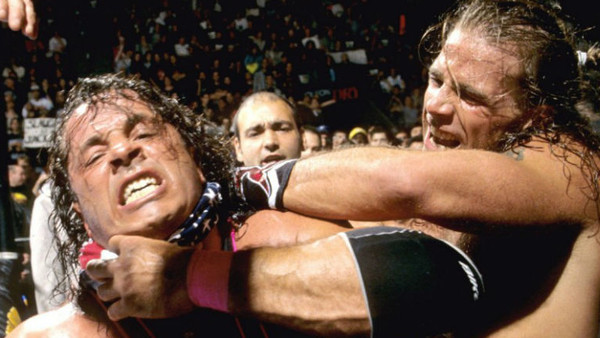 Shawn Michaels, of course, was Mr. WrestleMania - the man whose singular brilliance elevated a star-studded entertainment extravaganza into an event deserving of its name.
He was as famous for his aversion to jobbing as he was his ability to steal the show. The original plan for WrestleMania 13 would have seen Bret Hart exact revenge for his loss at WrestleMania 12 one year earlier - but Michaels didn't really feel like returning the favour, succumbing to a suspicious knee injury, the likes of which the vast majority of his peers and commentators felt he could have fought through.
Plans were changed. Michaels was removed from the card, and forfeited the title. He continued his dubious tradition of relinquishing gold without laying on his back, one which a cynic might ascribe to his propensity for self-preservation. One infamous "Lost Smile" promo later, and Michaels excused himself from jobbing duties.
Michaels would prove himself as something of a hypocrite just over a year later, when he found it within himself to battle through a much more serious and painful back injury to give Steve Austin the proper rub with which to launch his title reign.