10 Wrestlers Who Had Their Best Match Against Shawn Michaels
Showstopper? More like showstealer…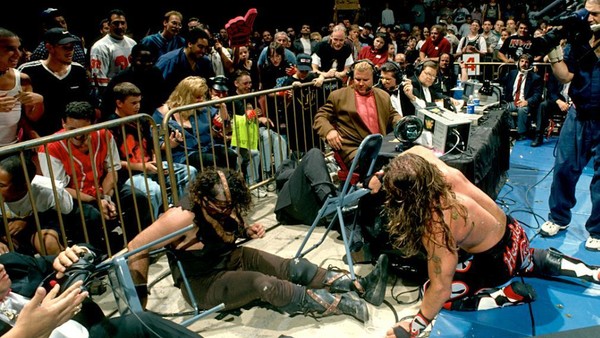 One of the reasons Shawn Michaels is considered the greatest wrestler of all time is because he could adapt to any style, setting or storyline. Whether it was a technical clinic against the likes of Bret Hart, a classic David vs. Goliath story against Diesel or a psychological thriller against The Undertaker, Shawn Michaels could totally transform and bring a 5 star match out of it.
This is even more clearer when one looks at the amount of elite wrestlers Shawn Michaels has put on memorable contests against. The likes of Kurt Angle, Triple H and Ric Flair have all put on bouts against Shawn that are regarded as amongst their very best. Although they may have gotten lost in Shawn's endless sea of classics, they helped elevate the careers of many future stars.
After his surprisingly good performance against the Brothers of Destruction as part of D-Generation X, it only seems fair to look back at some company legends who made history against the 'Heartbreak Kid'.
10. Chris Jericho (WrestleMania XIX)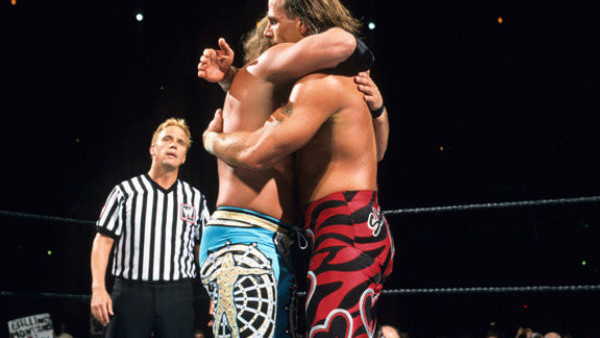 This is a bold choice, no doubt. Chris Jericho is a WWE legend who has put on great matches with pretty much everyone, and his résumé backs that up. He's had great contests with Edge, Kevin Owens and The Rock, but few will disagree that his very best were against 'The Heartbreak Kid'.
The story was simple. Jericho was a cocky upstart who had idolised Michaels as a child, while Michaels was a wily veteran who had to defend his honour. Jericho had Christian impersonate him at the 2003 Royal Rumble only for the real Jericho to appear from behind a baffled Michaels and eliminate him, a brilliant heel strategy that couldn't have drawn more heat. The stage was set for their blowoff match at 'Mania, and man, they did not disappoint.
The match was a whirlwind of highspots, submissions and brilliant heel work from Jericho. After Jericho executed a flawless Superkick on Michaels, 'The Heartbreak Kid' countered a suplex into a roll-up, pinning Jericho to bring an end to their match.
After the match, Jericho and Michaels embraced in the middle of the ring to thunderous applause, only for Jericho to nail Michaels with a low blow.
Storytelling at its finest.