10 Wrestlers Who Have Been Swept Under The Rug
In the words of ex-WWE Chairman, Vince McMahon - where the hell have you been?
"Creative has nothing for you."
That's probably the five words a wrestler working for World Wrestling Entertainment or All Elite Wrestling can hear. Hearing that means the bookers either don't rate you or don't care about you, and both are as bad as each other. But not everyone can have a spot on the card.
For all the recent praise that has been lavished on Triple H since he took the reigns as Head of WWE Creative, there are still a multitude of stars who seemingly just can't get a look in. Likewise, Tony Khan is finding out the hard way that by stockpiling wrestlers, it creates a bottleneck of stars waiting for an opportunity that never comes, and before long, they start posting disgruntled messages on Twitter.
Not everyone can be a main event talent, and not everyone will become a fixture at the top of the card, but it certainly feels like there are some stars who are guaranteed a weekly presence on their shows, whilst others are seemingly swimming against a tide of being overlooked.
There is every chance these wrestlers will find their way back to prominence, and just recently, a few shoo-ins for this list have found themselves back on our screens. Here's looking at you, Omos and Lance Archer.
But for now, it feels like the following ten stars have been swept under the rug in their respective promotions
10. Cedric Alexander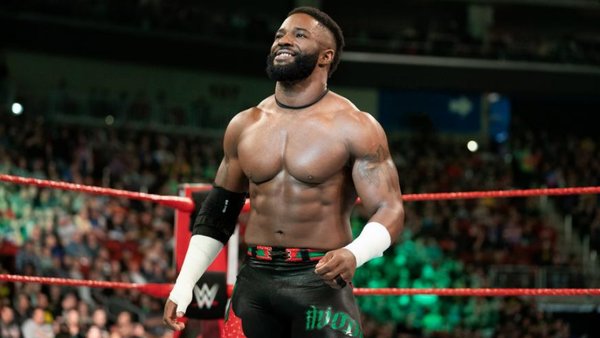 It's absolutely baffling that someone as talented as Cedric Alexander has never been given a decent run on the WWE main roster.
A thoroughly excellent run as Cruiserweight Champion looked like a good stepping stone, and for a man of his talents, it should have been. He's even bigger than most cruiserweights, meaning he didn't look out of place in his very brief rivalry with AJ Styles a few years ago.
Besides his run in the short-lived Hurt Business - where he reigned as WWE Raw Tag Team Champion alongside Shelton Benjamin - Alexander has had next to nothing since then.
Instead, Cedric was sniffing around the endless rivalry between Omos and Lashley like a jilted lover, trying whatever he could to salvage the Hurt Business. Then, at its crescendo, he seemingly turned babyface and helped Lashley defeat the giant.
Then... nothing.
There was no follow-up angle, no renewed push for a man who seemed to have learnt the error of his ways. Absolutely nothing.
How, in a three-hour show, you can't find a spot for a man of Cedric Alexander's talents is outrageous, and a clear sign that, even with Triple H in charge, the WWE machine just isn't behind the former 205 Live stalwart.