10 Wrestlers Who Have Locker Room Heat Right Now
8. Jungle Boy Jack Perry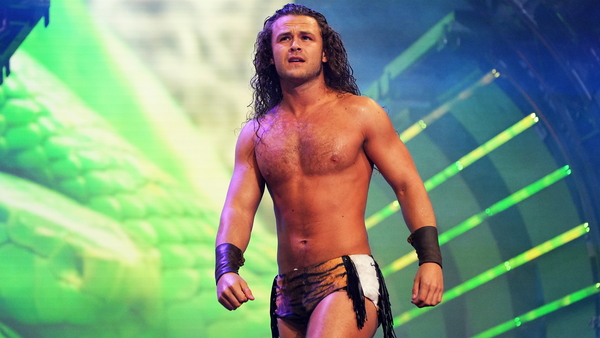 Full Gear 2022 was quite the night for AEW's resident Jungle Pillar.
After opening the show with a gritty battle with his one-time dino-pal Luchasaurus inside of a steel cage, Jack Perry found himself at the centre of an unexpected Twitter storm of sorts.
With the star eventually revealing that the gear he wore on the night of the event was heavily inspired by Shawn Michaels' Bad Blood 1997 Hell in a Cell bout attire, Austin Gunn took to social media to post a photo of himself and brother Colten wearing similarly HBK-inspired outfits with the comment of "kid wants to be a Gunn so bad."
Jungly Boy would then sharply quip back by noting how he prefers "being booked on the PPVs", only for Colten to respond with an eye-catching shot from the hip of "i guess if we changed with the bucks and stayed up until 6 am with the boss we could get a spot too."
Just when Tony Khan thought he'd managed to somewhat suppress the seemingly never-ending All Elite tension backstage, it looks as though Colten's since-deleted retort has reignited the idea of all still not being fully well behind-the-scenes at present.