10 Wrestlers Who Left WWE & Became World Class
9. Gail Kim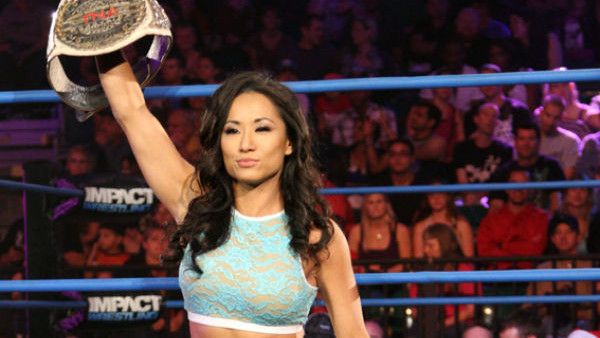 Imagine failing to find a substantial use for Gail Kim, and then imagine doing it again. WWE did this, mishandling Kim's talents throughout both of her runs in the company.
Now, granted, she was a Women's Champion during her first stint in the company, but her reign lasted just four weeks, making her the third shortest-reigning champion in that belt's history behind only Velvet McIntyre and, erm, Hervina. Her second stint, meanwhile, is merely a footnote on her career. She did little durin
Following the culmination of both of these runs, Gail had incredible runs in IMPACT Wrestling. Just listen to this list of accolades from her IMPACT career; seven-time - and inaugural - Knockouts Champion, one-time Knockouts Tag Team Champion, 2007 Knockout of the Year, 2013 Queen of the Knockouts, 2016 Hall of Fame inductee. She truly is an icon of the promotion.
Even when she wasn't challenging for championship gold, Gail was putting on banger after banger after banger. Matches against Awesome Kong, Madison Rayne, Brooke Tessmacher, and Taryn Terrell still stand out today.
If you seriously don't think the women's evolution began with Gail Kim in IMPACT Wrestling, then you are severely mistaken. Without her efforts, both in-ring and behind the scenes, women's wrestling would legitimately be in an entirely different place.