10 Wrestlers Who No Sold Huge Losses
Laughing off huge defeats, popping back up from emphatic finishers, and more hilarious no-sells.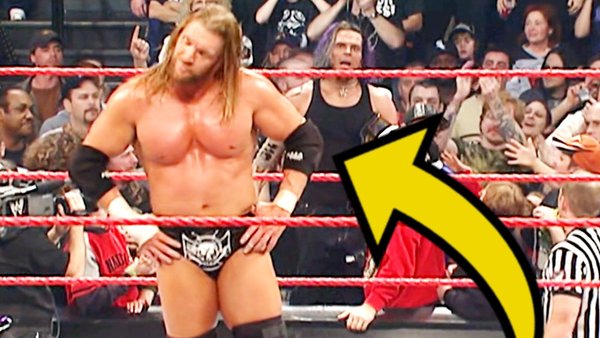 While the art of professional wrestling wouldn't be anywhere near as thrilling or engaging as it is today without the constant innovation and creativity on show in each new generation's dazzling array of dynamic offence, the form is also, and always will be, equally dependent on performers successfully putting over said weapons of destruction via entirely convincing selling.
This doesn't just apply to the eating of many a physical manoeuvre or dramatically staying down for a three-count after taking an adversary's finishing move, either. Selling the physical toll a losing effort in a contest has had on a worker needs to extend far past the match responsible for the pain in the first place, otherwise what was the point of investing in the bout in question at all?
Well, the following collection of stars either clearly didn't get that memo or simply didn't give a toss about making their eventual victor look strong in the aftermath.
From instantly popping back up and strutting back down the ramp after being dealt an "L", to waltzing out on Raw the very next night as though nothing ever happened post-defeat, this lot made a mockery of looking up at the lights when all was said and done.
10. Brock Lesnar Quickly Turns His Attention To The Game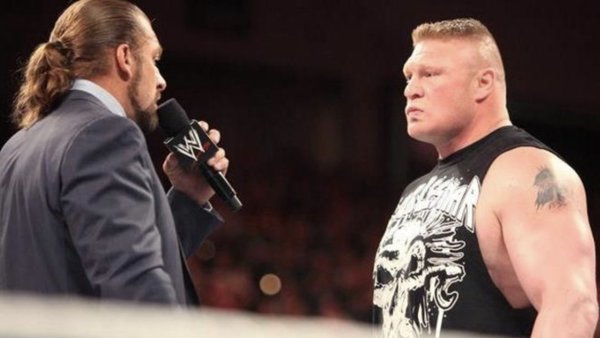 Remember when former UFC Heavyweight Champion Brock Lesnar returned to WWE programming in 2012 after eight long years away and looked destined to shake-up a company growing increasingly stale by the week?
And then went on to beat the ever loving sh*t out of John Cena in his first bout back, only to end up hilariously on the receiving end of an Attitude Adjustment on the steel steps and a loss out of the gates?
Well, don't worry if that part is a little fuzzy because "The Beast Incarnate" himself also seemed to forget all about that particular detail when it came time to rock back up to Monday Night Raw the very next night.
Showing not so much as a scratch from the previous evening's bloody Extreme Rules war, Lesnar defiantly announced that "the world got to witness first-hand Brock Lesnar bringing the pain."
And while Triple H would do his utmost to remind the returning contract rebel of the actual result of said Cena skirmish, Brock effectively no-sold the contest and odd on-screen political drama between "The Game" and then-Head of Talent Relations John Laurinaitis before beating the p*ss out of his next sparring partner to set up their incoming programme.