10 Wrestlers Who No Sold Huge Losses
9. Finn Balor Joins The Judgement Day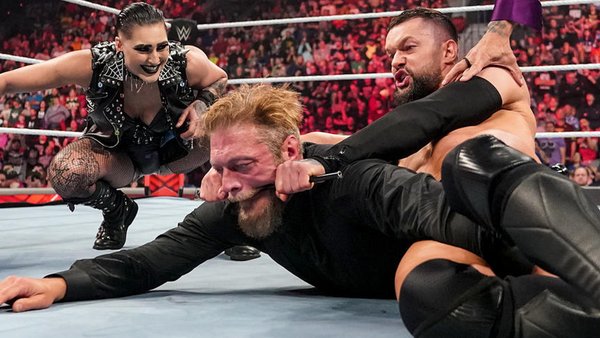 Finally aligning with fellow Bullet Club alumni AJ Styles on WWE TV earlier this year, it looked as though Finn Balor could actually be on the cusp of a spell not involving him eating many a defeat at the hands of whoever Vince McMahon was obsessed with at that current moment.
Rather depressingly, that promise was quickly extinguished by the time Balor, Styles and Liv Morgan eventually went at it at with The Judgement Day at Hell in a Cell, with "The Prxnce" getting emphatically speared post-Rhea Ripley blockade en-route to being pinned by the villains' overlord Edge.
In a rather unexpected turn-of-events, though, instead of limping out onto Monday Night Raw the next night with his tail between his legs, the former NXT Champion was all smiles as he looked set to join up with Edge's gothic faction.
And in a move that was likely more of reflection of the WWE Hall of Famer not being all too keen to head down the supernatural road with his disciples, Balor would then help oust Edge as he bizarrely took over leadership duties just 24 hours on from being embarrassed by the trio and being responsible for his unit picking up the feud-ending loss.