10 Wrestlers Who Performed Their Own Theme Songs
On this microphone, or in that ring...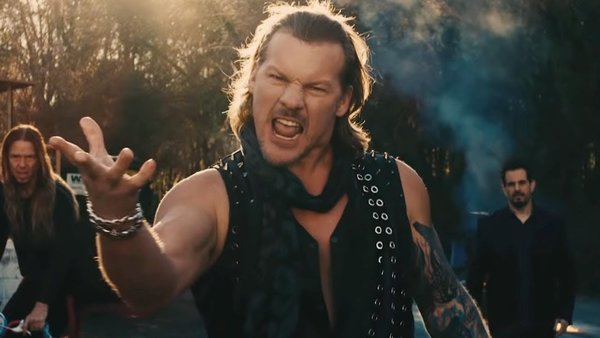 Professional wrestling is about more than just gutsy suplexes, high-flying drama and busted announce tables. To be an effective asset to a promotion, performers need to be as polished on the microphone as they are in the ring.
Trash talk, braggadocio and having the confidence to connect with millions through words alone are all vital, and though there are precious few wrestlers that have the ability to drop pipe bombs on a regular basis, there are a handful that can show off their microphone skills in other ways.
A wrestler's theme is a significant building block in selling a gimmick, generating an intimidating aura or gaining the love (or hatred) of the audience in attendance. First impressions matter, so the music that accompanies their walk down the ramp can make all the difference.
Many performers in the industry take to recording the song themselves, be it to maintain a sense of authenticity or because they moonlight as the frontman of a successful rock band.
Regardless, self-recording can not only set a good first impression but also grant us some truly great tunes in the process...
10. Judas - Chris Jericho
With Chris Jericho's debuting at AEW's inaugural event All or Nothing in 2019, fans were introduced (or reintroduced) to a wrestler who's legacy is simply immense. Jericho has seen success at every level of competition, at any number of companies, but with All Elite Wrestling, he brought with him a theme song that is always accompanied by a raucous, crowd-participating chorus.
Performed by Fozzy, Judas is a song that punches the listener in the face with heavy riffs from the get-go before Jericho's powerful, yet subdued in the verses, vocals are paired with a subtle piano flourish. It perfectly sets up a chorus that is instantly memorable, and beloved.
Wrestling fans across the globe have become more than familiar with it as AEW has gained traction. Any segment that involves the Long Island-born performer is a highly anticipated feature of the night, not least because fans will have the chance to, once again, hear Judas reverberating throughout the arena.
Chris Jericho always said he's the best in the world at what he does, and though his in-ring ability has been apparent for decades, his proficiency at creating one of wrestling's greatest theme songs makes fans believe he was telling the truth all along.