10 Wrestlers Who Put Themselves Through Hell For Matches Nobody Saw
These wrestlers put their bodies through hell. It's just a shame next to nobody saw them do it.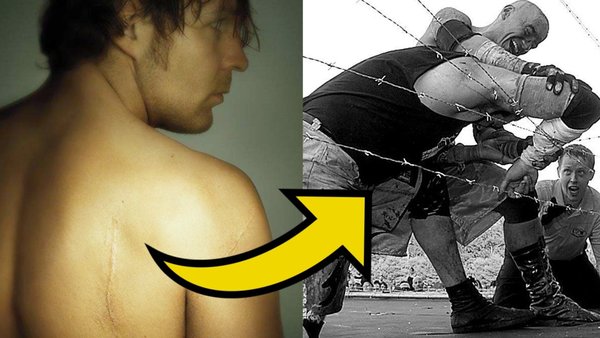 It's not exactly a secret at this point that the profession of wrestling is one of the most physically and mentally taxing career paths known to mankind.
Seriously, just ask Mick Foley.
Hitting the road for a frankly ridiculous amount of days a year and performing multiple times-a-week is a tall order in itself. But once you factor in the more extreme and innovative stipulations that are often thrown into the mix along the way to keep folks on the edge of their seats, it's not hard to see why many a star's bodies have ultimately completely broken down in later life.
Yet, most talents wouldn't trade that suffering for the world as through this consistent pain, momentous pops and legendary moments are often forged and immortalised on-screen for eternity. Not every wrestler has been lucky enough to ply their trade in a wrestling promotion that beams out their matches around the globe for the entirety of their career, though.
So, it's not uncommon to discover that certain faces and even eventual legends have risked life and limb in contests that have actually been witnessed by next to no one...
10. Razor Ramon And Shawn Michaels Road-Test The Ladder Match On House Shows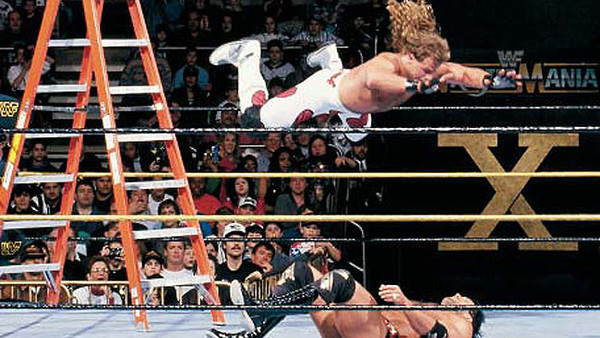 Everyone remembers the first time they witnessed Shawn Michaels and Razor Ramon put it all on the line in what was WWE's first-ever Ladder match at WrestleMania X. HBK hitting that outstanding splash from high above, The Bad Guy launching his opponent head-first into the unforgiving steel: it may not seem like it when viewed through a modern lens, but this was ground-breaking stuff back in 1994.
But you may be surprised to learn that this wasn't technically the first match of its kind under the WWE banner.
Whilst shooting the breeze and dissecting the contest many years on in 2019, the two Kliq pals would reveal that they actually further road-tested the Ladder concept brought to the WWF by Bret Hart 1992 on house shows. Meaning that the explosive Intercontinental Champions actually routinely battered each other with ladders without a camera in sight as they experimented with what could work on The Grandest Stage of Them All.
This house show trial-and-error approach clearly paid off in the long run as the two would go on to produce a contest many describe as the finest Ladder match ever to go down inside of Vince McMahon's company.
You never forget your first, after all.