10 Wrestlers Who Should Hold The AEW All-Atlantic Title
Which champs could take the All-Atlantic Title from undesirable to undeniable?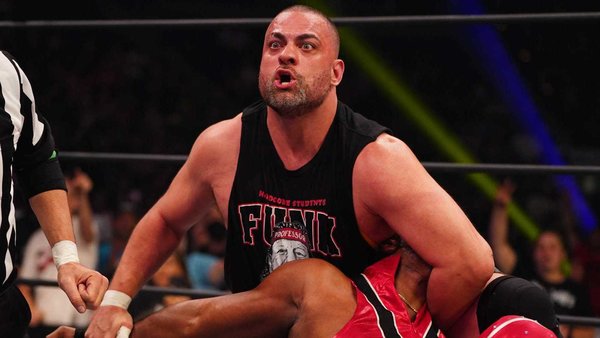 Certain fans groaned when AEW unveiled the All-Atlantic Championship. Many had been hoping instead for the long-awaited Trios Titles. Besides, between the AEW and TNT Titles, and the ROH World, TV and Pure Titles, there were already plenty of men's single belts knocking around on Dynamite and Rampage. That's before you even mention the FTW Championship which, while not officially recognised, is still deemed worthy of promoting for Battle of the Belts or a main event slot on Rampage.
Nor did the commentary team do a great job of putting over the All-Atlantic Title's unique selling point. The weirdly-named belt - at once both too vague and too specific - was designed to be defended not just on AEW television and PPVs but around the world in various different promotions. Which opens up all sorts of possibilities when it comes to who next holds the strap next.
In the meantime, the belt has looked more and more prestigious in the hands of a certain Geordie Bastard.
Pandemic-related travel issues have blighted much of PAC's run with AEW, and he's long felt overdue a title run. Now he has this and those long awaited Trios Championships to his name. "2 PAC" certainly looks good wearing gold across both shoulders, but nothing lasts forever.
So, who else should get a run with the All-Atlantic Championship?
10. "Speedball" Mike Bailey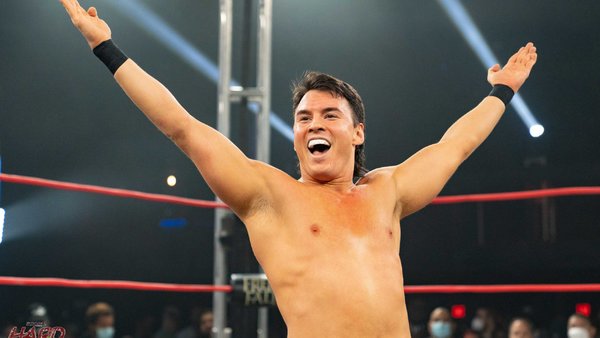 Trying to secure a US booking without a VISA was nearly enough to curtail Mike Bailey's promising career. As he watched peers sign with Impact or NXT, the Canadian found himself banned from the US for five years. Instead of giving up, he plotted a new course to success. From 2016 to 2020, Bailey wrestled all over the world - including Japan, the UK and Mexico - before the global pandemic made things even harder.
His exile came to an end earlier this year and the 32-year-old quickly started making up for lost time. He's now finally working for Impact Wrestling but continues to compete and wow crowds for various independents as well.
Tony Khan loves a good cameo, and the All-Atlantic Title would be a good excuse to give "Speedball" a few showcase appearances in AEW. The former X-Division Champion is more than capable of a showstopping display.
Plus, having an AEW regular lose the belt to an Impact talent and having that champion defend the belt across several promotions would really help get across the All-Atlantic Title's unique selling point.
Instead of letting fans see the belt as a third tier championship, open their eyes to its possibilities.