10 Wrestlers Who Suffered From The Curse Of Comparison
The struggles of living up to Hulk Hogan, Stone Cold Steve Austin, and other in-ring icons.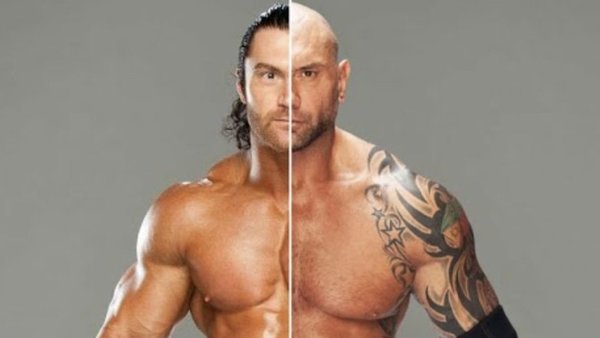 Without stepping in the ring, Parker Boudreaux has courted hype in the world of sports entertainment. Outside of his developmental NXT deal with WWE, little is known about Boudreaux's transition from college football to professional wrestling. The fanfare around the new signing recalls the mid-2010s when NXT brought in big names and indie aces. Currently, much of Boudreaux's promise comes from his resemblance to Brock Lesnar. If he navigates the switch to pro-wrestling as well as 'The Beast Incarnate', WWE could have a huge new star.
Comparisons to the past are natural observations when assessing a rookie's potential. However, they often pit a newcomer against the legacy of an established icon. This image of success can prove crushing to somebody merely limbering up at the start of their journey. Even those who rise to the challenge will eventually find likeness and similarity will only get them so far. Hall of Famers are rarely carbon copies.
Some superstars survive and thrive from such comparisons; such as, Darby Allin's current run alongside his yesteryear doppelganger Sting.
For others, it is a curse that has culled much talent from the industry.
10. Nicole Bass - Chyna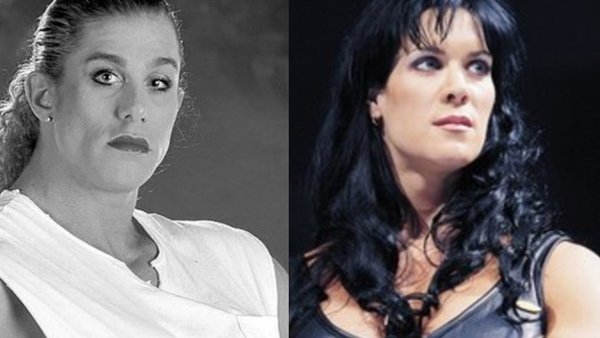 WCW's Asya, the most blatant Chyna rip off, can be laughed off as a rib from a rival company. Unlike the continent and the country, Chyna dwarfed Aysa. WWE hiring their own Chyna imitator was a more bizarre prospect.
Nicole Bass debuted at WrestleMania XV, interfering in the Women's Championship match to assist Sable to a win. Even this booking pitted the strongwomen against each other. In the match prior to Bass' 'Mania moment, Chyna likewise interfered to ensure Triple H's victory over Kane. Bass stepped into Chyna's yard and tried to offer an alternative while the 'Ninth Wonder of the World' was thriving.
The physical similarities between the two were evident and easy to make. It seems highly likely that they were intended to clash, though Bass was slow to take to professional wrestling.
In 1999 Chyna became the first woman to enter the Royal Rumble, participate in the King of the Ring tournament, and win the Intercontinental Championship. Meanwhile, Bass languished in a feud with Debra. She could never shake the link to Chyna, and worst, she could not be trusted to spin it into a match with her rival.