10 Wrestlers Who Turned During Championship Reigns
Flipping the switch without flipping the title, even Champions can have a personality crisis.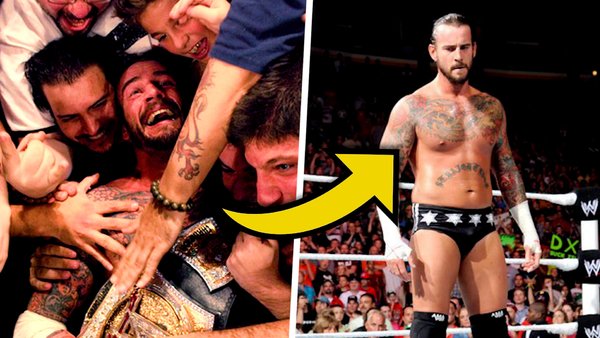 There are no rules to the perfect title reign.
Hulk Hogan's maiden 1984-1988 run with the WWE Championship transformed North American professional wrestling in a way surely nothing else ever will again. It drew every kind of dollar in every kind of town against every kind of opponent, but it absolutely could not be replicated in any era other than its own, and it'd be generous to say every Hogan match holds up no matter the scale of frenzy he works those fans into.
Stone Cold Steve Austin and The Rock had relatively short stints as the racked up reigns due to the frantic nature of the booking at their peak. CM Punk smashed records between 2011 and 2013 but WWE almost never booked him as if he was. Chris Jericho was a vital and inspired choice to lead AEW from the front, but his 182 day tenure was the shortest of the lot so far and feels like it'll stay that way for quite a while.
Ultimately, uniqueness is key, and the great promoters will keep finding it in new ways. Even if they have to rely on shocks, twists and - controversially - turns...
10. Bayley (2019)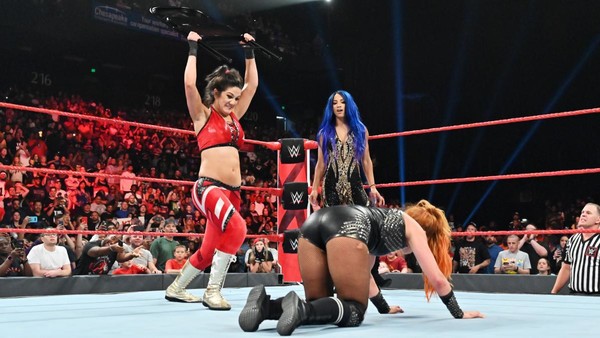 It was deemed unthinkable for years but Bayley's 2019 heel turn (eventually) at long last helped Vince McMahon understand how so many people had forged a connection with arguably the very best of NXT's legendary Four Horsewomen.
In fact, said relationship was so real that this heel turn barely even registered as such. A good-not-great run as SmackDown Women's Champion had trundled along for several months ahead of this betrayal of Raw's titleholder Becky Lynch, but fans gave 'The Hugger' the loudest response
As a self-appointed role model rather than the actual one she'd tried to be for several years, the switch initially registered as something she was trying to no-sell until a SmackDown Women's Title loss to Charlotte Flair at the Hell In A Cell pay-per-view a few weeks later triggered something even darker than the initial assault on Lynch.
A relaunched look and style shocked fans looking on during the October 12th SmackDown, but that was nothing compared to the slaughtering of the Bayley Buddies that greeted her entrance. It worked as a strategy for the night too - she'd reclaim her lost strap at the first attempt with a victory over 'The Queen'.