10 Wrestlers Who Turned During Championship Reigns
9. CM Punk (2009)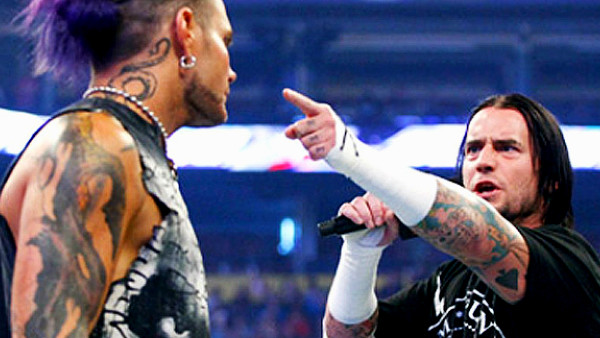 CM Punk was a man forever altered by his surroundings when he cashed in his Money In The Bank briefcase for the second time.
Wronged (and horribly so) by the way his first Championship reign was cruelly terminated a year prior, the 'Straight Edge Superstar' wasn't about to be quite as nicey nicey this time around. Nor was he prepared to feel any guilt about Jeff Hardy being the victim of his latest briefcase-based triumph.
The Extreme Rules title change had seen 'The Charismatic Enigma' endure a brutal war with Edge before falling to the once-virtuous Punk, but the ruthlessness and rye smile on Punk as he toasted his relatively easy win that night foreshadowed the darkness that followed.
Punk felt no remorse for his actions. The opposite in fact - he'd reclaimed something he'd been robbed of, and he'd done it at the expense of a man that had vices his lifestyle simply didn't abide by/