10 Wrestlers Who Worked In WCPW Before Joining WWE
Three former WCPW Champions are living the dream...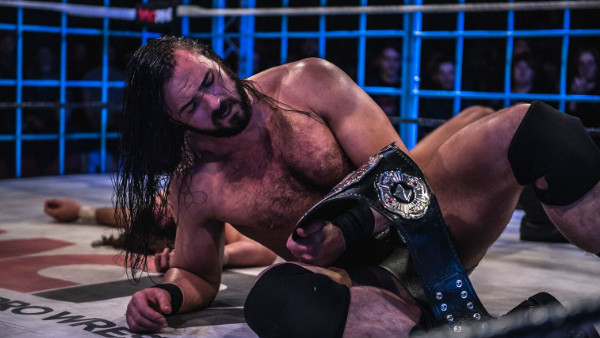 Quick pop quiz: how many current WWE employees have also worked in WCPW? The answer isn't as simple as you might think. Yes, guys like Drew McIntyre have returned to Vince McMahon's juggernaut to tear up NXT, but that's just the tip of the iceberg. Some surefire WWE Hall Of Famers have been at WhatCulture shows too.
Current Raw GM Kurt Angle has been here, and Matt Hardy notably had the DELETE WCPW show named after him before he shocked everyone by showing up with his brother Jeff at WrestleMania 33. Even legendary announcer Jim Ross sat at ringside on major WCPW shows to call the action. It's only when looking back on the past 18 months that you realise WCPW has played host to a real 'who's who' of top wrestling talent.
Aside from those actually returning to WWE though, there are others who worked for WCPW before catching the attention of Vince, Triple H, and WWE scouts. WWE, just like WCPW, realised that these guys and gals were either the stars of tomorrow or would become very valuable to their operation behind the scenes...