10 Wrestlers Whose Theme Music Was More Over Than They Were
Trouble, trouble, trouble, trouble, trouble, trouble, trouble, trouble...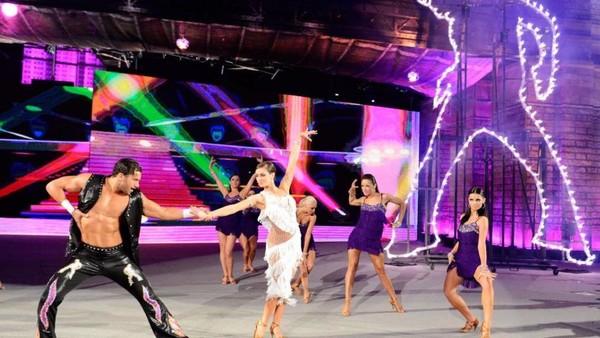 Entrance themes have never been more of an important part of a wrestler's performance than they are in the modern era of professional wrestling.
A great character requires a great theme, a song to set the tone. From cheesy classics like Real American and Sexy Boy to Ric Flair and Daniel Bryan's orchestral standards, the opening seconds of an iconic entrance theme have created some of wrestling's most celebrated moments.
While there have been countless cases of great wrestlers being hindered by underwhelming songs, there remains those performers who have either chosen, or been bestowed, entrance themes more impressive than their own talents.
Some have parlayed these songs into a career, while others were exposed when the song finished and the grappling began.
In extreme cases, some wrestlers had their careers completely sidelined over copyright restrictions preventing them from using a popular theme when they jumped ship to a new company.
Here are ten cases of talents whose entrance theme was infinitely more popular with wrestling fans than they were.
10. Alex Riley
Becoming a white hot babyface almost overnight, A-Ry's beat down of The Miz launched him immediately into rarefied WWE air.
Having only used Miz's theme before, A-Ry was in need of a new tune for himself. The resulting ill-tempered Downstait theme Say it to My Face typified Riley's aggressive backlash against The Miz and was greeted with gusto upon his babyface debut a week later.
Immediately aligning himself with heavyweight faces Randy Orton and John Cena, it appeared Riley was destined for a spot alongside the WWE's top two protagonists as he triumphed over The Miz and entered a feud with US champion Dolph Ziggler.
However, while crowds popped for Riley's raging theme and babyface fire, John Cena was apparently a harsher critic of Riley's work.
Cena's opinion carried noticeable weight as Riley slowly worked his way down the card, before being taken off TV and used as a commentator from 2013.
Making a return to wrestling in NXT in 2015, Say it to My Face raised the crowds at Full Sail, but Riley was unable to recapture the spark that he showed back in 2011 and was future endeavoured in 2016.