10 Wrestlers With The Most Breakout Star Potential Right Now
8. MJF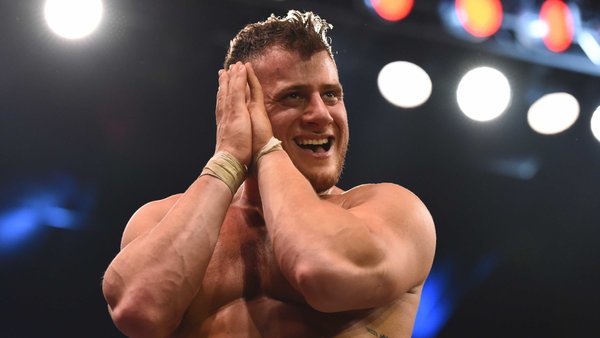 The man himself would be appalled at his inclusion here.
Potential?!
He has realised his breakout star potential, arguably more than any "in-house" AEW talent. That description is always open to interpretation, so for the sake of clarity, read it as "wrestler with no prior WWE nor top-level NJPW experience who evolved from act with a following to bonafide draw via objective metrics".
Hangman Page's pay-per-view business is deeply impressive, but MJF was far less-known on January 1, 2019, and who really drew that outstanding number for Revolution 2021?
The match that went on last, blistering though it was, wasn't the main event.
MJF however has the potential to break through into an even higher stratosphere. The most complete wrestler in the game, MJF has managed something that has eluded every other wrestler this century. Not a single week of his programmes feel inessential. Through the lens of his manipulative character, a man who will only wrestle big matches on his terms but is so detestable that all of his rivals accept, MJF with his "stipulations" is must-see TV all of the time.
Quite how this all works if and when he's wrestling every week on RAW because that's how WWE works is another matter - but he's so good that he'll get over anywhere. He only gets better, too. Those under the belief that he's merely cosplaying as a heel are wavering now. He's undeniable.
Will he join the man who coined the phrase in WWE?
In any event, he's either getting pushed big on the biggest stage or will be the final boss of his current promotion.