10 Wrestlers WWE BURIED At WrestleMania
A featured match at the 'Show of Shows' can make or break a wrestlers career in WWE.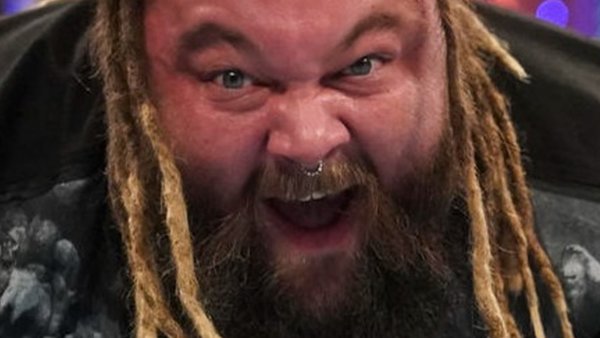 A spot on a WrestleMania card is highly coveted by any prospective WWE superstar, as it is usually a sign that the company values them as a featured part of the roster. It has often been the case that performers find themselves in feuds or matches that have been rumbling on for some time leading to a huge blow-off on the 'Grandest Stage of Them All.'
Appearing at WrestleMania may also be a poisoned chalice for some wrestlers who find themselves on the receiving end of a damaging loss that severely impacts their WWE tenure. The grandiose nature of the yearly event can make a defeat seem even more emphatic to the point where a burgeoning star looks to have been buried by the company.
It can be difficult for some performers to bounce back from such a humbling loss, with many simply failing to do so as their WWE careers peter out. It is a credit to those who have managed to endure the objectively bad booking to form a run in the company that is not defined by their momentum-shifting WrestleMania nightmare.
10. All Of The Women (Miss WrestleMania Battle Royal), WrestleMania 25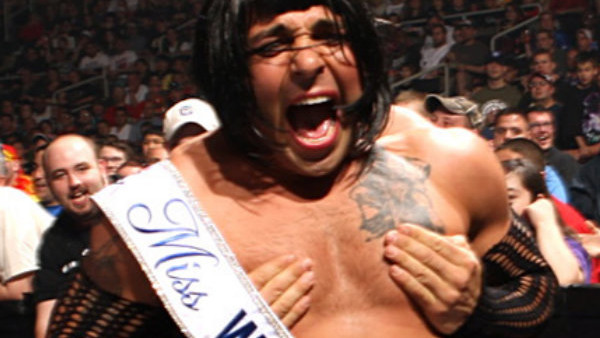 In 2009 women were still being marginalized in WWE, being categorized as 'Divas' without being given anywhere near the same platform as the men had. This was summarised by the only match featuring female talent at WrestleMania 25 being won by a man, 'Santina' Marella.
Often the punchline to an unfunny WWE joke, Santino was obviously not the right person to win the battle royal featuring the majority of the women's roster, who were ultimately fighting for a nothing prize anyway. The angle spoke to how stuck in the past the company was that a male comedy performer was already perceived as a more credible prospect than many of the under-utilized talents that existed in the division at the time.
The match went on for about ten minutes with entrances and follow-up included, which again showed WWE's apathy towards the division considering the rest of the card was nothing to write home about outside of the obvious Shawn Michaels and Undertaker classic. Having any of the women compete in a singles or tag bout would have been far more preferable to all of them having to be on the receiving end of the latest Santino Marella punchline.