10 Wrestlers WWE Immediately Regretted Hiring
9. Kronik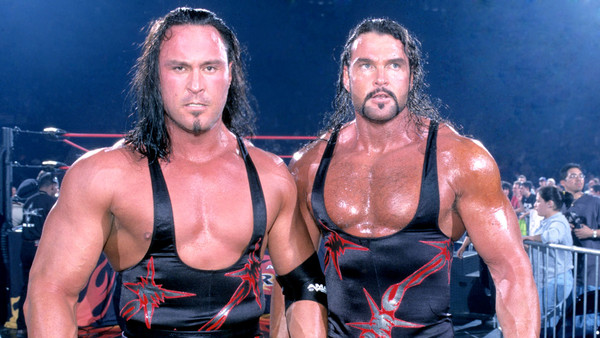 It's one thing for WWE to have buyer's remorse soon after hiring a talent, but it's a completely other level of stinking out the joint when the company looks to fire somebody after just one week with the company.
For KroniK, that was indeed the case back in 2001.
With the Invasion angle still playing out between Team WWF vs. Team Alliance, September 2001 saw WWE sign the KroniK tandem of Brian Adams and Bryan Clark. Both having had previous spells with Vince McMahon's organisation, and Adams being a big-time buddy of The Undertaker, it looked as if KroniK were destined to become a regular part of the tag team ranks when they turned up to decimate Kaientai on an episode of SmackDown.
Just a matter of days later, Adams and Clark would lose to Undertaker and Kane at the Unforgiven PPV - and so bad was that match, KroniK's WWE future was instantly in the balance.
A couple of TV matches followed, but Clark was soon fired due to his unsafe in-ring work and Adams was sent to the developmental system of the Heartland Wrestling Association. By November, Brian Adams would give his notice and both members of KroniK would be out of WWE just over a month after they arrived.