10 Wrestlers You Won't Believe Defeated Brock Lesnar
Eat. Sleep. Be Conquered (by Billy Gunn, Tommy Dreamer and Stevie Richards). Repeat.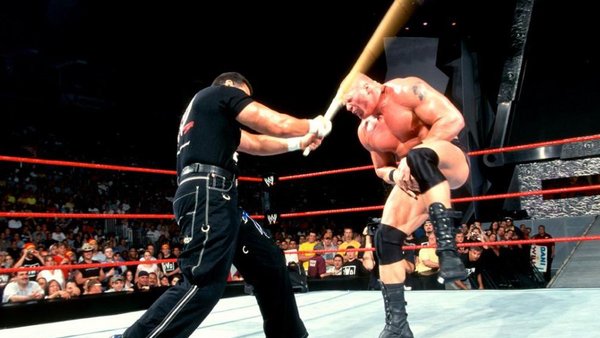 Brock Lesnar has been an unstoppable beast and dominant force in pro wrestling and elsewhere ever since he first debuted on the March 18th, 2002 episode of Raw, destroying Al Snow, Maven, and Spike Dudley.
WWE officials groomed Lesnar future top Superstar that would headline pay-per-views for years to come upon his signing in 2000. He fulfilled his potential by doing so, defeating the likes of Kurt Angle, The Undertaker and John Cena clean multiple times in the process. The Beast Incarnate has gone through superstars like Cena, Randy Orton and Kofi Kingston as if they were nothing more than jobbers.
Beyond wrestling, Joe Rogan has spoken of how monstrously powerful Brock Lesnar looks and acts: "Brock Lesnar is a freak of a man. That's the deep end of the gene pool. Brock is the creation of generation after generation of Vikings passing on their warrior bloodlines."
Brock has ruled rings and octagons. But before he was the force he is now he was simply a developmental prospect in Ohio Valley Wrestling (OVW), where he captured the OVW Southern Tag Team Champion three times with Shelton Benjamin.
It was during this period WWE tested Brock in dark matches prior to his monumental debut on Raw, providing the source of many a loss to mid-level talent that, in 2021, almost seem unbelievable...