10 Wrestlers You'll Never See In WWE
8. Anthony Ogogo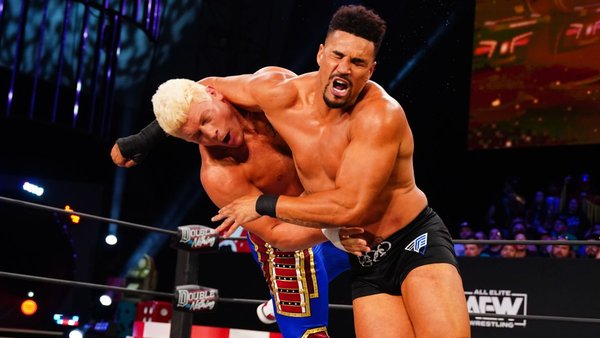 Despite actually falling into the category of the sort of legit athlete with a great look that WWE have become fond of handing deals to in recent times, the fact Anthony Ogogo isn't exactly down with the way Vinnie Mac's company goes about their business ultimately cost them the chance to rebrand him as "Colossus Onyx"... or something.
Back before The Guv'nor was officially made All Elite, the British Olympic bronze-medalist was offered a deal by WWE that consisted of "more money" than what TK and the gang were offering the boxing sensation. But as he'd explain to Wrestling Inc's Nick Hausman, Ogogo didn't join the WWE machine because he believed in Tony Khan's vision.
Going further, The Factory star would throw further shade at the competition by admitting:
"The other place, they seem to care about money first and people if at all. We care about other people first because they know that a happy workplace creates good stuff."
So, despite WWE's best efforts, it seems as though this particular former amateur superstar won't be joining up with old pal Cody Rhodes in the coming years if he can help it.