10 Wrestlers You'll Never See In WWE
9. Danhausen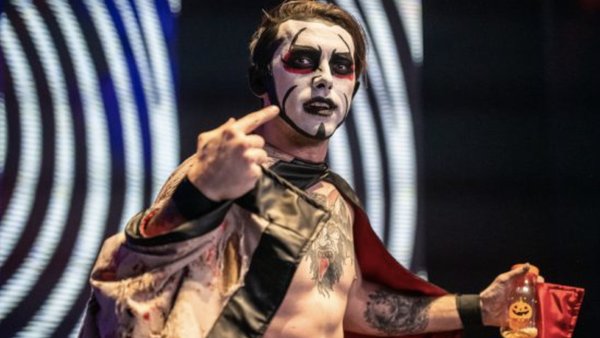 While he understandably may not be every single AEW die-hard's cup of tea, the never indifferent reaction that often greets the face painted menace that is Danhausen suggests Tony Khan won't be in too much of a rush to part ways with the merchant of curses any time soon.
And even if he did, it wouldn't be wise to put your money on the former Ring of Honor rocking up inside of a WWE ring later down the road.
Despite definitely skewing more towards the "Entertainment" side of pro wrestling, Danhausen's divisive schtick generally hinges on the star being able to riff and bounce off of whatever poor personality is stood before him. As you're likely more than aware of at this moment, the freedom to improvise and live on the edge a little is all but non-existent in the wrestling juggernaut at this current moment.
So, it's more likely McMahon would take one look at Danhausen's smaller frame and quirky presentation and let out a trademark belly-howl before either feeding him to Bron Breakker on NXT 2.0 or just straight-up rejecting the chance to bring him aboard.
Danhausen is All Elite, and that's precisely how he should remain.