10 Wrestling Christmas Gifts For 2017!
8. Southpaw Regional Wrestling Mug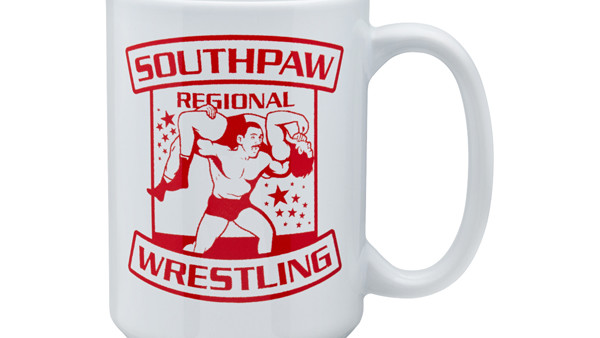 In 2017, a cassette was discovered in WWE's archives, containing the last-remaining in-tact footage of legendary renegade promotion Southpaw Regional Wrestling. Instead of saving it for that Unreleased DVD, the company whacked it on YouTube, and the sadly defunct group suddenly became more popular than it ever was when it were alive (had it not been fictional).
Now a lucky friend can replicate their hero Lance Catamaran by sipping out of this SRW branded mug. Or perhaps Chett Chetterfield, by filling it with strong coffee and never sleeping.
£9.00, WWE Shop