10 Wrestling Clichés You Can't Ignore
The moments in wrestling that are so predetermined that they start to feel fake.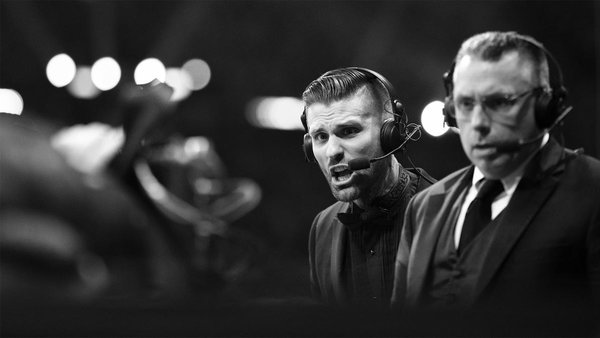 It is near-impossible to explain your connection to professional wrestling to those with zero understanding of its emotional mechanics.
You cannot sell it to your mate who still, when around other mutual mates, asks if "you know that it's fake, right?". You can't convince people of its appeal through images of full stadiums or discussions of television rights fees because there's always some bullsh*t drawing a crowd or a buyrate that neatly undermines it by bad faith comparison. You can't explain what moved you to drop nearly £30.00 on a t-shirt that says "Ding Dong, Hello!" to your four-year-old son who's only just learned to read the words let alone figure out the difference between a WWE forearm and lamping his brother in the side of the head.
And you especially can't convince them of its magic by sitting down to actually watch the f*cking thing. There's been discussions for years about what's the perfect match for a non-fan, as if one profile exists for that person. What was the first match you watched? A classic, or something so ordinarily beautiful that it sunk its teeth in through the basics rather than the brilliance?
Point is, wrestling is yours and ours and that's enough. And like all the things you love exclusively, there are sometimes a few familiar foibles that you'll bargain for. Even if you absolutely can't ignore them...
10. The Convenient Card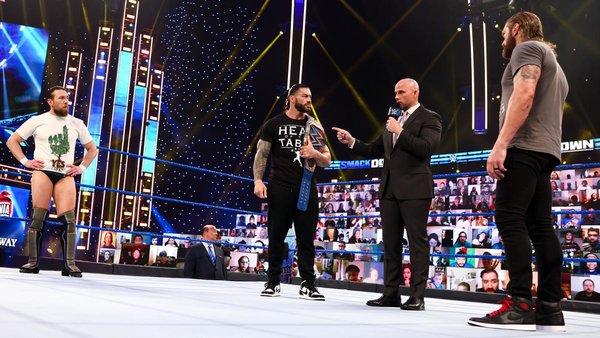 What on earth would WWE do about a 30 minute gap at the end of a broadcast if it wasn't for conveniently-placed scuffles taking place at the start of a show?
Tipping over into the sort of cliché that's more infuriating than endearing, WWE - minus the feeling of earnest spontaneity of the Attitude Era - have been booking matches on-the-fly for so long that it feels as natural as actually promoting something in advance. They've managed to show disdain for that very concept simultaneously; Randy Orton Vs Braun Strowman was announced as a first time ever bout on a recent edition of the show, and not only was it replaced with bullsh*t set up earlier in the show but also wasn't even acknowledged as an omission.
There's maybe a middle ground to be found between the promoted event and Eric Bischoff's own belief that in order to feel live the actions have to be live. But wrestling is a paying for wrestlers - they're supposed to turn up to work and wrestle matches. The angles the events they find themselves accidentally inserted to in between the task of fighting. Or at least, that's the fundamental premise.
Ultimately, this trope permits bad and lazy booking, which unfortunately suits WWE's less-than-stellar record of organisation over the last 20 years.