10 Wrestling Clichés You Can't Ignore
9. Waiting A Week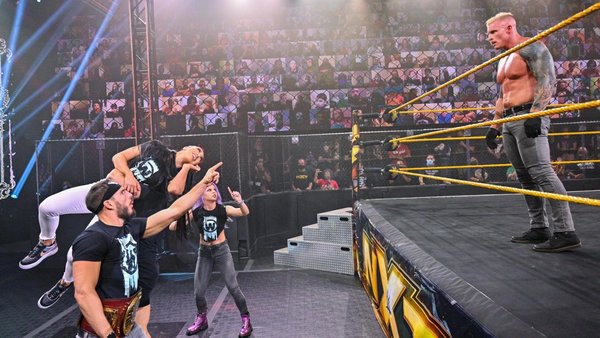 On a recent edition of NXT, Indi Hartwell appeared in the crowd with her eyes set on the staring peepers of Dexter Lumis.
A week earlier, he'd carried her off for reasons we were left to assume were potentially romantic, but this latest face-to-face was presented as the first time they'd interacted since. You just have to sort of....accept this.

There's a narrative reason these two star-crossed lovers could have been kept apart for seven days, but it's not really about the individual example.
Recent Dynamites have ended lately with Kenny Omega's evil new Elite battering f*ck out of the near-perfect babyface Jon Moxley. As an audience we are fully aware that 'Mox' will positively not take this sh*t, but we'll tolerate him waiting until when the cameras roll the following Wednesday.

There are many rules to the fiction, rarely explained but almost always understood. Invisible walls that wrestling devotees will accept as being built just that little bit too high for wrestlers to clamber over.
That is, until they crumble...