10 Wrestling Matches That Started Riots
8. Bret Hart, Davey Boy Smith & Sonny Two Rivers Vs. Bad News Allen, Archie Gouldie & Jeff Gouldie - 83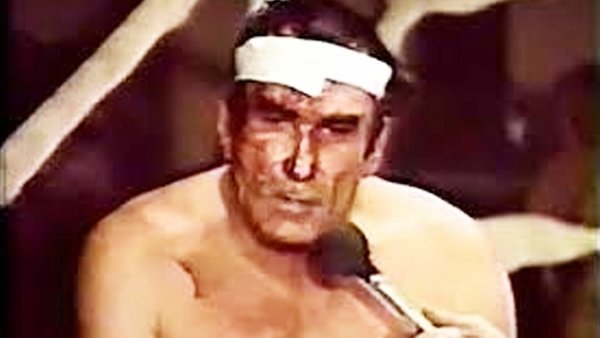 The 2 December 1983 show from Stampede Wrestling was one of the final nails in the coffin of the promotion's time in the big-time spotlight.
With Bruce Hart running the show by this point in time, Stampede was slowly garnering a reputation as a more brutal, bloodthirsty promotion. And that reputation would come back to bite the Canadian promotion on the ass in a big way, come 1983.
In a six-man main event bout pitting Bret Hart, Davey Boy Smith and Sonny Two Rivers up against Bad News Allen, 'Stomper' Archie Gouldie and his kayfabe son Jeff, it was the turn of Allen on Jeff Gouldie that set things in motion.
Bad News attacked Jeff outside the ring and hit several Piledrivers on him, all while proclaiming how he hated the Stomper and his offspring - even saying how he hoped for Jeff Gouldie's death. Of course, this all led to a riot within the Ogden Auditorium venue, and that resulted in several fans getting hurt, including one woman being trampled by rampant, enraged fans.
So bad was all of this, long-time Stampede Wrestling commentator Ed Whelan announced his resignation live on the air, with this the icing on the cake for a Whelan who had become disenchanted with the direction that Bruce Hart was taking the promotion.
Even worse for Stampede, this event led to numerous sanctions from local authorities, including not being able to hold any events in the area for six months. Skip ahead a year, Vince McMahon would swoop in and do a grand ol' asset-strip job on Stampede Wrestling.