10 Wrestling Matches That Started Riots
7. Ric Flair Vs. Nikita Koloff - September 1985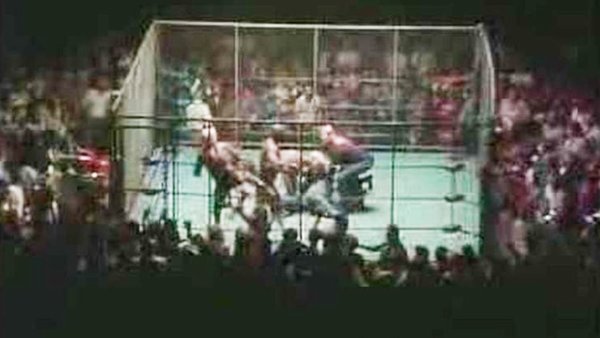 Man, the traditional NWA territories of the 1980s were white-hot at times. And one such example of this, is the frenzied reaction of those in attendance during a September 1985 event at Atlanta's Omni.
There, Ric Flair battled Nikita Koloff in a Steel Cage contest. In his third reign as the NWA Worlds Champion at the point, Flair successfully retained his beloved title against Nikita on that 29 September night - and his victory would be followed by a beatdown from Nikita and Ivan Koloff.
To the Nature Boy's recuse, it was Dusty Rhodes rushing the cage and landing shots on the two despicable Russian heels. But the fix was in, for Arn and Ole Anderson headed to the ring and took part in a 3-on-1 brutalising of Rhodes alongside Flair.
Those in attendance last night were furious, and it was only that the wrestlers were confined within a steel structure that the fans weren't able to inflict their rage on Flair, Arn and Ole.
Coincidentally, this was the early goings of the Four Horsemen, with Tully Blanchard soon joining this trio - and then Double A casually referring to the group as the Four Horsemen of the Apocalypse during a promo, in turn cementing that most famous of stable names for this collection of iconic talent.
All of this would also lead to Ric Flair vs. Dusty Rhodes at Starrcade 1985, where the American Dream would emerge victorious.